What Is That One Thing You Hate The Most On Nigerian Roads?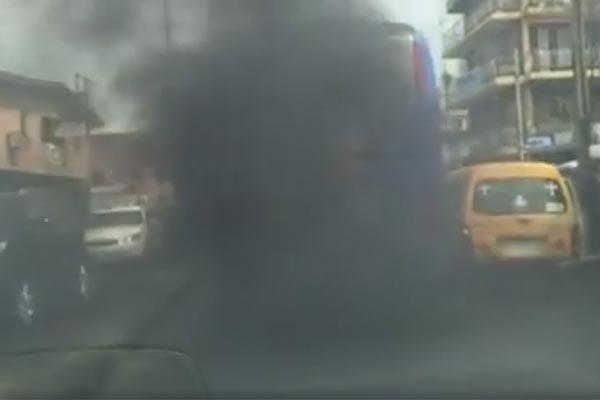 Driving on most Nigerian roads is a real mess especially in Lagos. It seems everything has been strategically designed to frustrate the hell out of human existence. Many road problems can never go unnoticed even if you are not a finicky road user.
Obviously, there are unlimited problems that can make a driver go insane on Nigerian roads.. Some of them are police officers carrying assault rifles in front of kids like we are in a war zone, traffic jam, potholes, excessive horn honking, exhaust fumes, Keke NAPEPs that have grown wings, the container truck apocalypse, police checkpoints and interlocking block roads that have become badly un-interlocked (like what we have on British International School Way, Lekki – the road that leads to The Palms Mall Lekki) amongst many other issues.
Some drivers even do double parking leaving just one lane for cars on a two-way road while some traders will display their market on the main road and they will still abuse the hell out of any driver whose car comes an inch of their show-glass or tray.
If I am asked to pick just one issue that pushes me beyond limit, it is definitely vehicle emission.. I loathe it like.. Man cannot even drive with windows down and take fresh air again.
What is that single thing you hate the most on Nigerian roads? Tell us in the comment section and don't forget to share till it gets as far as it can.
I throw-way salute to all drivers in Nigeria. The hustle is real.
See Related Post Famous Cars That Once Ruled The Nigerian Roads In The 80s And Early 90s