What You Should Know About China's 10-Day Traffic Gridlock (See PHOTOS)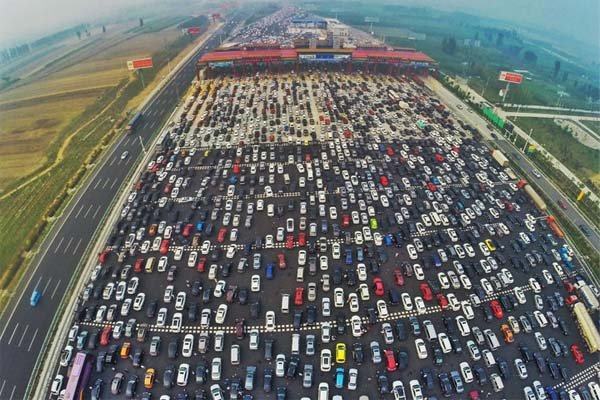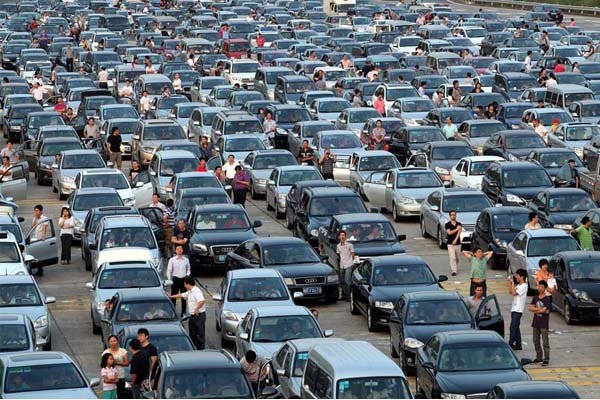 The day was August 14, 2010.
Millions of Chinese were returning from the Golden Week, a week-long Chinese national holiday.
The National Highways – the China National Highway 110 (G110) and Beijing–Tibet expressway (G6), in Hebei and Inner Mongolia – were clogged with vehicles.
Some of the Highways were 50-lane roads. Nevertheless, this did not help matters.
People took the opportunity to get out of their cars and stretch their legs. Truck drivers went underneath their trucks, and took a nap under their vehicle.
Of course, you will not blame them – drivers were only able to move their vehicles only 1 km (0.6 mi) per day. Not per hour, per day!  Many of them were stuck in the traffic jam for five days.
The volume of vehicular traffic on the road traffic at the time of the incident was 60% more than the design capacity.
Locals near the highway saw the gridlock as an advantage to make money. They made a brisk harvest from the situation.
Road-side vendors and hawkers started charging insanely inflated prices for food, water, instant noodles and cigarettes at inflated prices – sometimes up to 400%.  Some vendors created mobile stores on bicycles.
The Roadside vendors and hawkers had thousands of vehicles stretched down as far as 100 kilometers (60 mi) to cater for. The gridlock lasted for two weeks.
The China's National Highway 110 gridlock is considered as one of the one of the Worst and longest traffic gridlock in history.
China is home to about 1.4billion humans.