Where Are The Japanese Automobile Plants In Nigeria?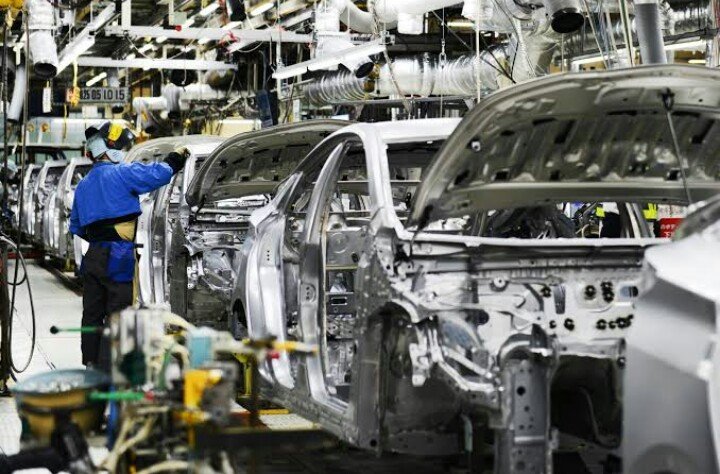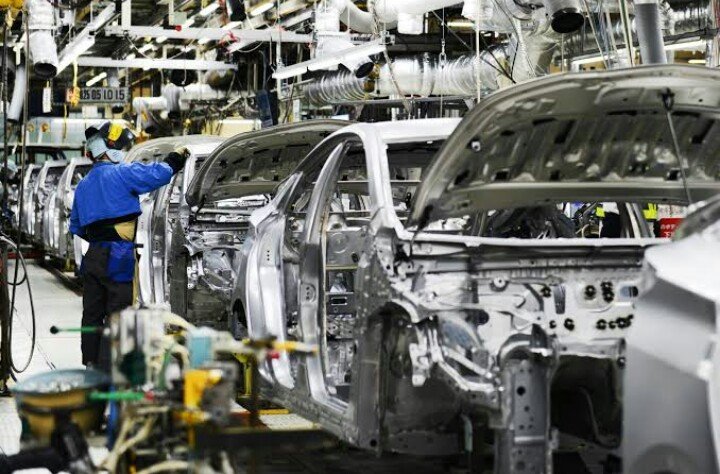 A report the other day that a Japanese automaker, Suzuki, had set up a production plant in Ghana is welcome but a wake-up call to Nigeria, unarguably Africa's largest market for automobile products.
In this new world when foreign direct investments find locations where investments are safe and easy, there are questions to ask the country's commerce and industry officials why our country is not an investment destination despite all the incentives for ease of doing business policy thrust in the last few years.
Nigeria, generally known as 'giant of Africa,' should do a quick self-evaluation to determine why investors like Suzuki, among other Japanese auto firms would not consider any assembly plants in the country.
No doubt, incentives that pulled Suzuki and other investors to Ghana that are not in Nigeria need to be evaluated immediately too. The issues may not be unconnected with the harsh realities on the ground with regards to policy thrust of government on investment.
For instance, what is the ease of doing business like in Nigeria and what is it in Ghana? Can Nigeria easily attract a foreign investor wishing to come to Africa to establish business? If not, why? The gloomy state of critical infrastructure in the country that once triggered relocation of tyre production firms such as Dunlop and Michelin to the same West African neighbour may not have changed, after all.
With regard to the automobile industry, what is Nigeria's automobile policy like and how has it fared in attracting both local and international investors? What is the role of Nigeria's National Automotive Council?
What incentives have been given to local automobile manufacturers like Innoson Vehicle Manufacturing Plant at Nnewi in Anambra State? How has the government-owned Peugeot Automobile Nigeria (PAN) privatised years ago fared? What patronage is extended to the local vehicle producers?
And why did most of the automobile companies that flourished in the 70s and 80s close shop? The answers to these would help government re-direct policy not only in the automobile industry but the whole gamut of industrial manufacturing in the country.
According to reports, the Japanese multinational automobile manufacturing company, Suzuki Motor Corporation, resolved to set up production in Ghana and also plans to make the country its operations hub in sub-Saharan Africa. That is a big boost for Ghana. The development would create jobs for Ghanaians apart from other benefits.
Suzuki's General Manager in-charge of Middle East and Africa, Koichi Suzuki, made the disclosure when he paid a courtesy visit to President Nana Akufo-Addo at the Jubilee House in Accra.
Mr. Suzuki said his company would be joining other automakers, namely Volkswagen, Nissan, Renault and China's Sinotruck, that have planned assembly plants in Ghana, and intends sitting its distribution and after-sales service centre in the country in partnership with CFAO, the French multinational company.
He said, Suzuki, which has over 50 per cent shares in the Indian automotive industry, in collaboration with Toyota Tsuho, the trading arm of Toyota Group that has the largest distribution network in Africa wants to "find the next India on the African continent."
Mr. Suzuki, who expressed delight that the Government of Ghana was introducing a new automotive policy, said, "we are highly interested in participating in the initiative made by the Ghanaian government to start production here to expand and grow."
He stated that Suzuki's next growth would come from here in Africa, adding, "we want to contribute to the further development of African countries…Our vision is with Africa and for Africa."
President Akufo-Addo who was clearly delighted with the decision of Suzuki to want to put up shop in Ghana said the development was a welcome one as foreign direct investments in Ghana would spur development and economic growth.
Suzuki produces annually 3.3 million affordable but reliable, safe and fuel-efficient vehicles, with engine capacities less than 1.6litres via its production plant in India that churns almost half of its global production.
The rate at which several multi-national companies are shifting base to Ghana from Nigeria should challenge Nigeria. It calls for concern. There was a time when many of the companies had their production base in Nigeria. Gradually, companies like Michelin and Dunlop that produced tyres relocated to Ghana.
In the same vein, several automobile companies like Volkswagen, ANAMCO, to name a few, folded up. It needs to be investigated why attempts to set up automobile production plants in Nigeria have remained an uphill task.
Part of the problem is the failure of the Ajaokuta Steel Company, which for decades has remained a pipe dream. The company was intended to provide a base for industrial take off in Nigeria that would include automobile manufacturing.
Today, Nigeria has not made progress industrially. The country remains a major consumer nation importing billions of dollars worth of vehicles annually from Asia.
Incidentally, most of the imported cars are Japanese brands – Toyota, Honda, Nissan, Mitsubishi, Suzuki, among others. Thus, while Nigeria serves as a huge market to Japanese automakers, Japan is doing nothing for Nigeria in return.
There is reason to believe that the fault is from the Nigerian authorities. Nigeria's Ministry of Foreign Affairs is unable to bring the Japanese to Nigeria. The ministry should wake up from slumber.
While many Nigerian leaders have visited Japan, no Japanese Prime Minister has ever visited Nigeria. This makes the relationship between Japan and Nigeria to be lopsided in favour of Japan and this should be corrected. Specifically, Nigeria should review this remarkable trade deficit with Japan, which has not deemed it necessary to establish assembly plants in Nigeria.
Therefore, both Japan and Nigeria should review the terms of their relations. Nigeria, being a large market in Africa, should be able to get Japan attracted to play more beneficial role in her economy. Sometimes, not asking could be the reason for the lackluster relationship. Nigeria should push to have Japanese presence in the country like in many other African countries.
On the whole, there are several factors that drive investors out of Nigeria. The issue of critical infrastructure such as electricity supply and insecurity should be given utmost priority. Nigeria should work towards creating a conducive environment within the context of ease of doing business. These incentives can make some difference, in this regard.
Source: The Guardian (opinion)