Will Ambode's 5000 New BRT Buses Solve The Lagos Traffic Challenge? (See PHOTOS)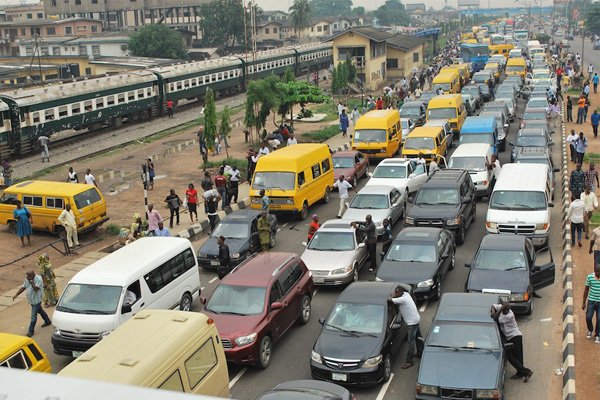 According to a 2016 survey by the World Economic Forum (WEF), Lagos is the fastest growing city in the world.
The report also states that 85 migrants from other states enter into Lagos state every hour.
In other words, the population growth of Lagos metropolis is much faster than that of London and New York with a rate of 9 and 10 persons per hour respectively.
According to the National Bureau of Statistics (NBS), in Nigeria, over 80 million Nigerians move around using public transportation.
In Lagos alone, even without standard facilities, at least 12 million persons use public transportation every day. This translates to 15% of Nigerians, who have no other option than to commute using public transportation.
Sadly, Lagos has a terrific deficit in mass transit infrastructure.
And then comes Governor Akinwunmi Ambode.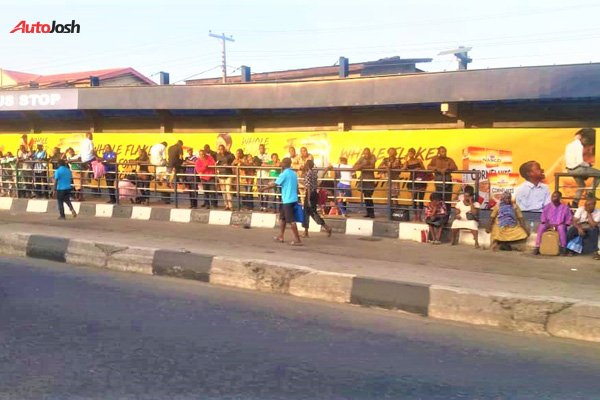 In early 2017, the Ambode-led administration inaugurated the Bus Reform Initiative (BRI).
The idea behind the BRI is to seek to find a lasting solution to the legendary transport challenge that Lagos state is notorious for. The project also seeks to formalize the state's transport sector. All these were intended to usher in a new era in the state's integrated transport management system.
As part of the BRI project, at least 13 new bus terminals and transport interchanges were planned for Lagos state. They include the Ikeja Bus Terminal along with other major terminals that are currently under construction in Agege, Ojota, Berger, Oshodi and Yaba.
In addition to these, 300 new bus stops and three bus depots are currently being constructed.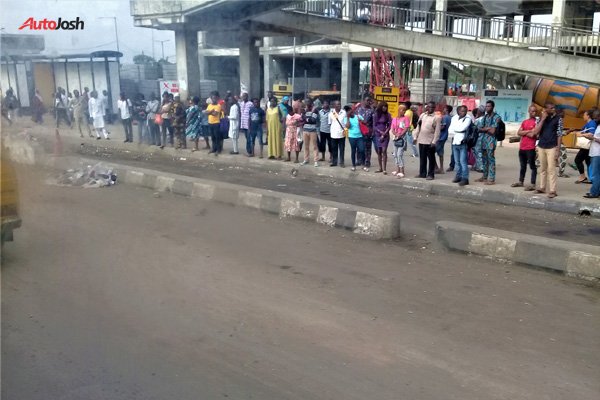 And things get even more interesting.
There is a plan by Gov. Ambode to inject  at least 5000 new BRT buses on different routes in Lagos before the end of 2018. This is part of the plan to phase out the regime of the infamous danfos from the streets of Lagos.
No doubt, all of these put together are fantastic ideas.
However, a pertinent question we need to ask ourselves is this: will the new bus terminals, bus stops and the planned introduction of the 5000 new BRT buses ease Lagos of its legendary transport challenge?
Sadly, the realities on ground does not seem to suggest so.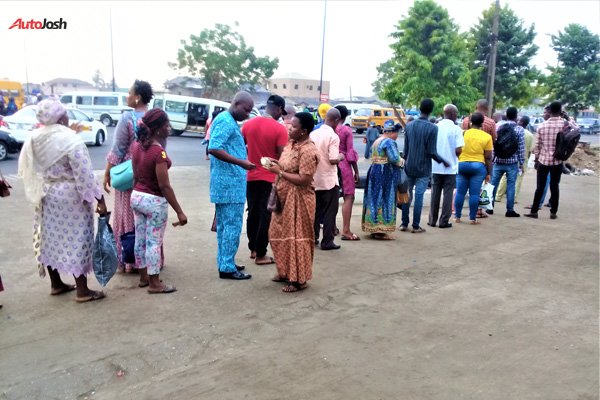 A visit to most BRT bus stops, especially during rush hours, will prove that a reasonable solution is not in sight. At such times, a huge number of commuters are seen at these bus stops spending an inordinate length of time waiting for the arrival of BRT buses.
Note that the delay in the arrival of BRT buses is not due to the lack of the BRT buses. Instead, the delay in their arrival is because the buses  are stuck in traffic somewhere.
In all of these, also note that, new roads have not been built in Lagos state. Instead, so many of the old, inadequate and extremely busy roads have been segmented in order to accommodate dedicated BRT lanes, thus, further reducing the road available to other motorists.
Indeed, the construction of new bus terminals, bus stops and the planned introduction of 5000 new BRT buses are all brilliant ideas.
However, except there is an equally aggressive plan to diversify into other means of transportation – e.g. waterways, metro lines, etc. – Lagos state might just be going round in circles.