Tank Truck Flips And Scraped A Toyota Corolla At Igando, Lagos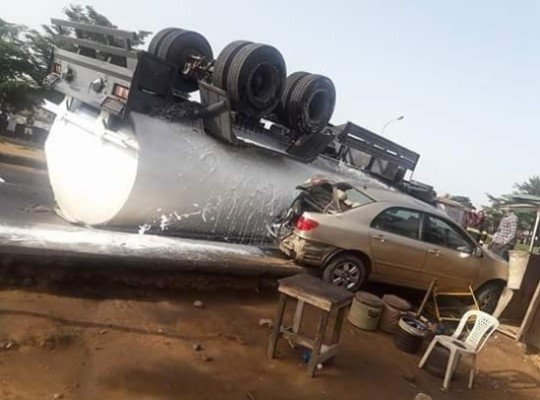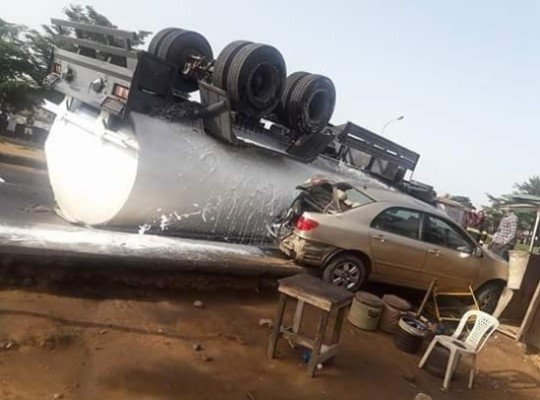 This happened this morning at Igando, Lagos. The loaded tank truck flipped and scraped the 9th generation Toyota Camry.
No lives were lost in the accident.
In our previous post, we talked about how trucks have claimed a lot of lives on our roads. We highlighted how these accidents happen and the proper things to do to avoid being a victim.
Take out time and read about it – Trucks Have Claimed A lot Of Lives On Our Roads. Here are 7 Ways You Can Avoid Being A victim.
We all should be very careful when driving around these tank trucks and other types of trucks.
We should as well ensure we park properly along roadsides. All these were talked about in the post Here