Will.i.am And Mercedes-AMG Collaborate To Create Bespoke "The Flip" One-Off Vehicle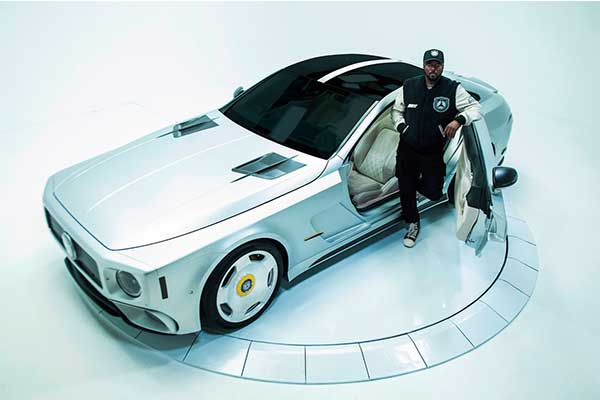 Mercedes-AMG and musician will.i.am have teamed up to turn an AMG GT 4 door coupe into the love child of an SLS Gullwing and a G-wagon SUV. Called "The Flip", the one-off concept due to be unveiled at the Grand Prix USA in Miami, Florida, is the latest fruit of a collaboration between the automaker and the hip-hop star that began in September 2021.
Officially known as the WILL.I.AMG and nicknamed "The Flip," the unique build has massive rear-hinged doors à la Rolls-Royce Wraith. The car also takes after the SLS, presumably because the split glass roof bears a vague resemblance to the top area of the gullwing doors.
"Under strict secrecy, "The Flip," is an automotive masterpiece with an expressive design and a far-reaching message, has been created" as "a visible symbol of the goals of Mercedes-AMG and will.i.am to boldly drive forward new ideas, push boundaries, and dare to do the impossible," says Mercedes. In all fairness, the intentions here are good, as "The Flip – Innovation for Purpose" is a project with the mission of giving more students from disadvantaged communities access to science, technology, engineering, arts, and math education.
There haven't been any changes made to the powertrain. In a statement, Will.i.am said he didn't touch the engine, because in his opinion AMG makes "the best engines." There's been no mention of which GT 4-Door Coupe model was the basis of the car, but if it's the new GT 63S E Performance 4-Door Coupe plug-in hybrid, you're looking at 843 hp on tap. A six-part documentary detailing the build may provide more details. Called "Drive," the series will make its premiere during the 2022 Cannes Film Festival later this month.