Would You Buy This 13hp Baby Bugatti For ₦11.1m ?The Price Of Brand New Kia Soul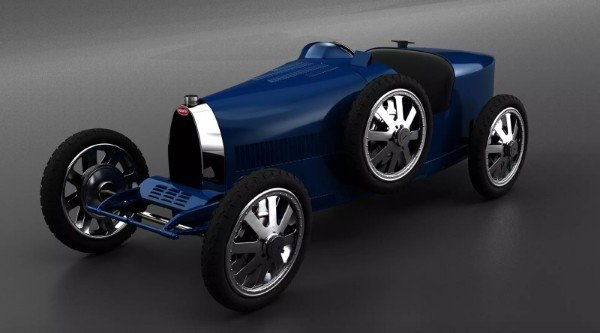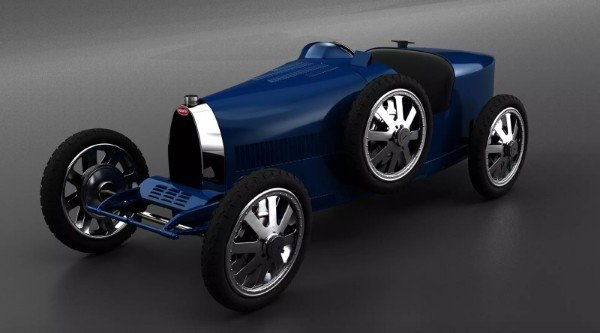 We all dream to buy a Bugatti car in our life time but the thing is they're a bit expensive and rather exclusive.
From the one-off £12million La Voiture Noire -the World's most expensive new car ,to the £5million Divo-that is limited to just 40 examples.
Even The Chiron and Veyron Hypercars that are limited to under 500 starts at $3.26m and $1.7m dollars respectively
But did you know you can get a brand new Bugatti from the French automaker for just $33,700? -that's the price of a brand new Kia Soul, and more expensive than a range-topping Camry XSE that starts at around $29,500 before shipping.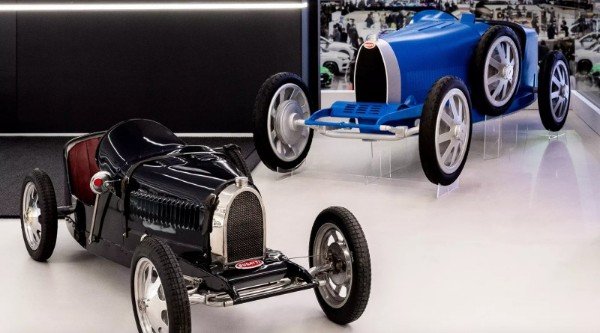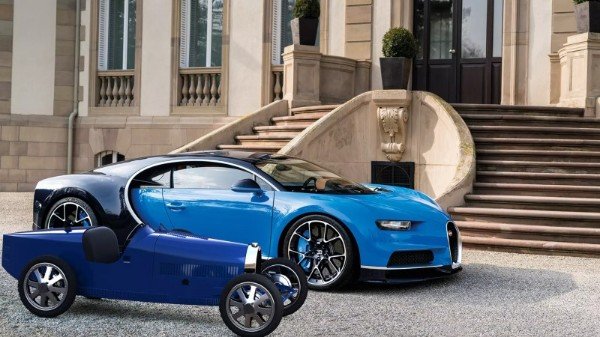 This special car for everyone is named the Baby II – because back in 1926, Ettore Bugatti built a half-size Type 35 for his four-year-old son, Roland. It was such a hit with customers visiting the factory that he ended up building 500 between 1927 and 1936.
The Baby II is a three-quarter scale replica of the original Type 35, but with an up-to-date electric drivetrain underneath.It has a rear-wheel-drive,a limited-slip differential and regenerative braking, along with a few power settings like the "Child Mode" that limits it to 1.4 hp and a top speed of 12.4 mph, and "Adult Mode" that brings it up to 5.4 hp and 28 mph.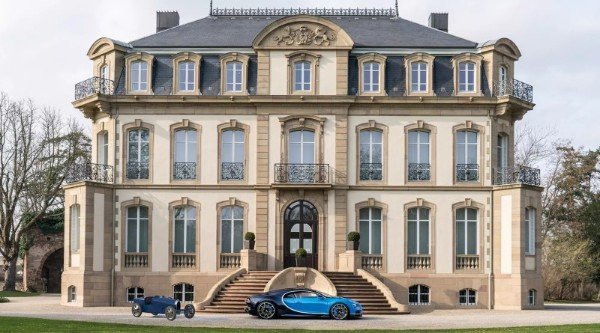 There's also a "Speed Key" upgrade, just like in the Veyron and Chiron Hypercars, which disengages the speed limiter, boosts power and gives a top speed of something more like 50 to 60mph.
It also comes with leather seat, four-spoke steering wheel from the Type 35 and eight-spoke wheels, headlights and a solid-silver Bugatti emblem.
The luxury car brand says ordering is open for the 500 models it will make to celebrate its 110th anniversary.
What do you think?