Would You Buy This Made-In-Kenya Vehicle For N1.7m? (See PHOTOS)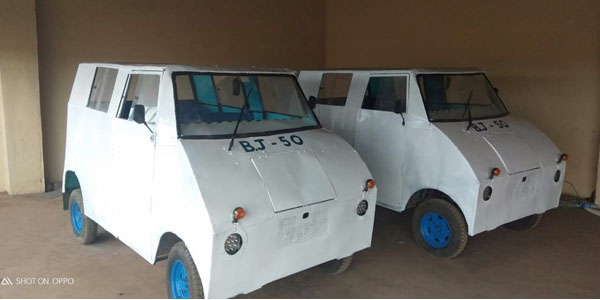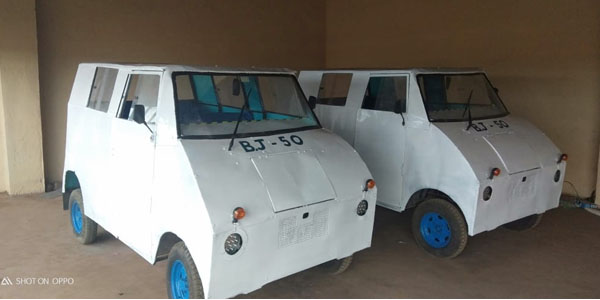 Laikipia BJ 50 is brand of vehicle that is manufactured in Kenya. Made-In-Kenya
It is a four-wheel auto rickshaw-like car – or a four-wheel Keke NAPEP.
The vehicle is produced at a factory in Nyahururu, Laikipia County.
Samuel Gatonye, a self-trained technician is the brainchild behind the BJ 50.
The vehicle has the capacity of carrying 7 passengers. It runs at a maximum speed of 70 Km per hour.
The mini-car has already received 26 orders from influential personalities in Kenya.
The construction goes for about Sh450, 000 (N1.7million).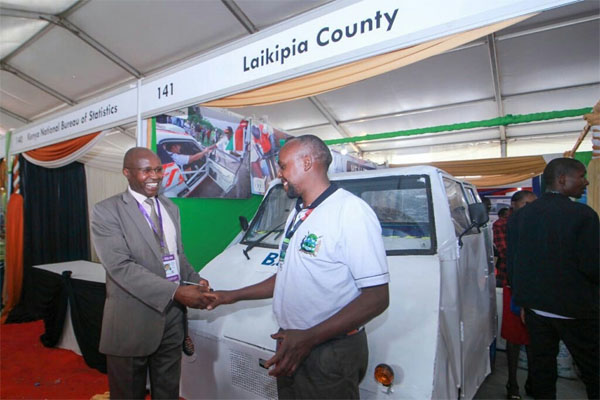 On Wednesday, July 22, 2020, the Government of Kenya announced a partnership with Sagak AutoTech to kickstart the process of mass producing the car.
The car company got the partnership through Kenya Export Promotion and Branding Agency which is a government organisation whose mission is to brand Kenya, export Kenyan products and build Kenya.
In a statement, the agency announced the partnership. It also said it has opened the door for the company to sell their cars beyond the country's borders.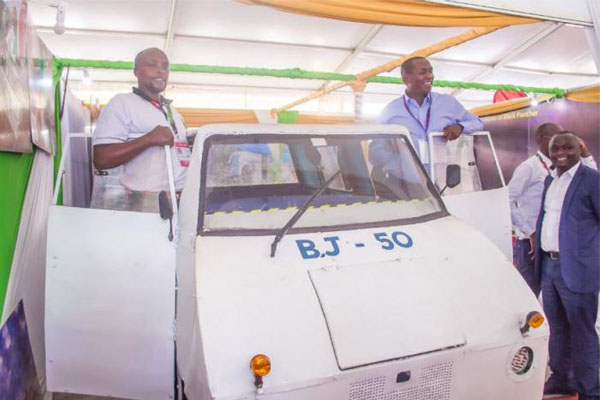 "Kenya Export Promotion and Branding Agency is collaborating with Laikipia County to assess the needs of up-scaling the Sagak Auto tech plant and build capacity to produce for the local, regional and international markets," read the statement.
Ministry of Trade Cabinet Secretary Betty Maina inspected the Laikipia BJ-50 on Thursday 17 July 2020.
Ms Maina endorsed the car and said the Government would offer its support in production and marketing.
Despite the Made-In-Kenya vehicle receiving praise from Kenyans, a section of netizens saw it as an item of ridicule as they came out to make fun of the car project.
Would you pay Sh450, 000 or  N1.7million for the Made-In-Kenya Laikipia BJ 50?
Please, leave a comment in the comment section.