Checkout The Emir Of Kano's Daimler DS420 (Jaguar) That Was Attacked By Gunmen (PHOTOS)
On 19 January 2013, unknown gunmen attacked the convoy of the then Emir of Kano, Al Haji Ado Bayero. Jaguar XJ
The Emir was returning from a Koranic graduation ceremony in Kano city, Kano state.
The attackers targeted his official car, a Daimler DS420. They threw an Improvised Explosive Device (IED) at the vehicle and opened fire on his convoy.
The gunmen, according to eyewitnesses, were in two groups: one group rode in a smashed Sport Utility Van (SUV) while the other were on a motorbike.
The two groups attacked simultaneously with the explosive devices and guns. Time was about 10.30am. The operation was over in a few seconds. The men quickly fled the scene.
Emir Ado Bayero survived but his driver, two palace guards and an official of Kumbotso Local Government, in the convoy were not that lucky: they were killed in the resulting explosion. Several others were injured.
When the palace guards sighted the gunmen they immediately formed a protective shield around the Emir. This made it difficult for him to be hit. It was in the process that three of them died from the volley of bullets fired by the terrorists.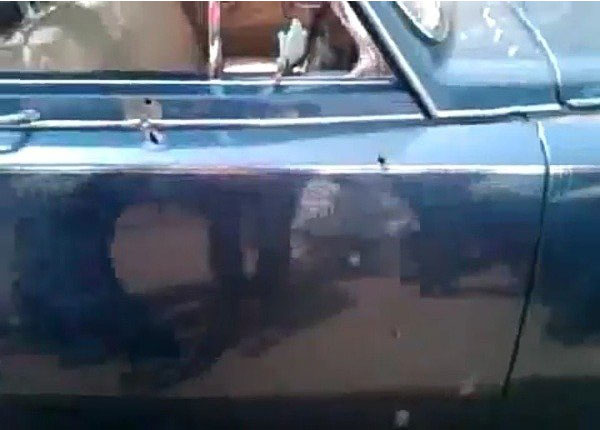 No one admitted the attack, but suspicion fell on the militant group Boko Haram.
The emir is highly revered by Muslims and the attacks caused shock in northern Nigeria.
The Emir was 82 years old at the time of the attack and has been on the throne for almost 50 years. He was the 13th Fulani Emir of Kano, ascended the throne in 1963.
Emir al-Haji Ado Bayero was succeeded by Sanusi Lamido Sanusi.