Young Bayelsan Student Wows Nigerians As His RC Aeroplane Takes To The Sky (Video, PHOTOS)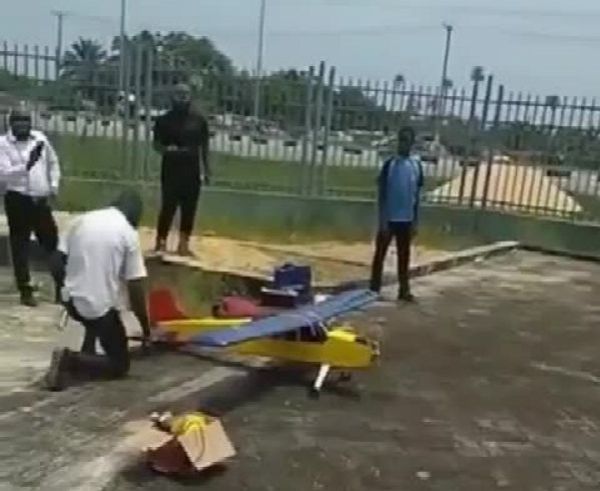 Young Bayelsan student wows Nigerians during the State's annual science fair as his RC aeroplane takes to the sky. 
The program was organized for young minds to showcase their talents to the world.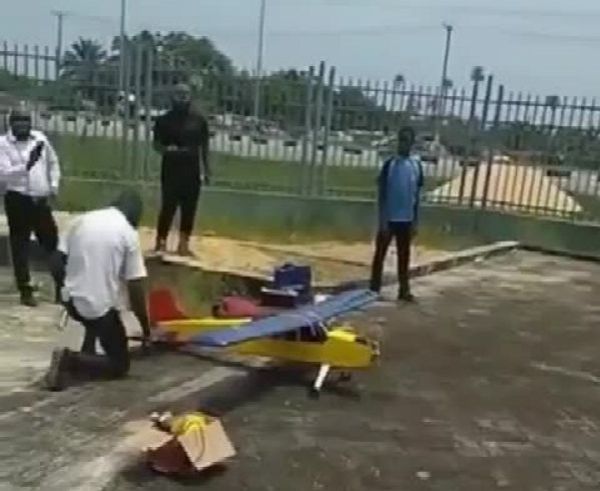 A talented young mind from Bayelsa State has wowed Nigerians after showing off his remote controlled (RC) aeroplane during the State's annual science fair organized for talented young minds.
In a short video, which has since gone viral on social media, people can be seen applauding and praising the young man as his RC aeroplane takes to the air during the flight test.
While in the air, the model aeroplane can be seen hovering around in the sky like a typical aircraft. As the name suggests, the aircraft was being controlled by a remote control on the ground.
Video
The body of the locally-made RC model aeroplane was built from scraps. Other materials, including the remote control kits, are readily available on Amazon.
Commenting on flight, social media users has called on well meaning Nigerians to help this young talent financially as this would definitely go along way in advancing his dreams.
Also, international scholarship would definitely expose him to contemporary technologies in the aeroplane manufacturing industry. Also, he would be an additional blessing to Nigerian agencies building airplanes.
Nigeria is no doubts saturated with talented people and even the harsh economic atmospheric condition that characterizes the country will never stop some in putting their dreams into practice.