Yahaya Usman, A Maths Graduate From Adamawa, Shows Off Replica Mini Plane Built From Scraps (Photos)
Meet Yahaya Usman, a Maths graduate from Adamawa State who used local resources to make a replica "plane".
The 22-year old painted his single-seater plane in Nigeria's green-white-green colour.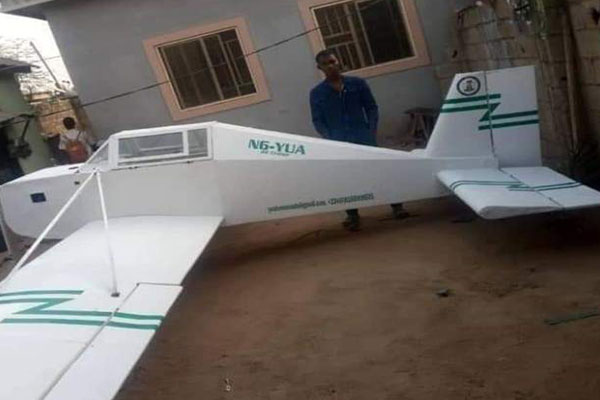 Even though the economic hardship in the country has limited initiatives from thriving, nevertheless some talents have proven that nothing can stop them from birthing their dreams.
Yahaya Usman, a 22-year old first class mathematics student from Adamawa State, has shown off his replica mini plane which was built from scrap materials.
Pictures of the mini plane that was shared online, shows Usman, who has always been fascinated with airplanes, inside the cockpit of the single-seat aircraft.
Because of his love for Nigeria, Yahaya Usman painted the single-seat model in the country's green-white-green paints.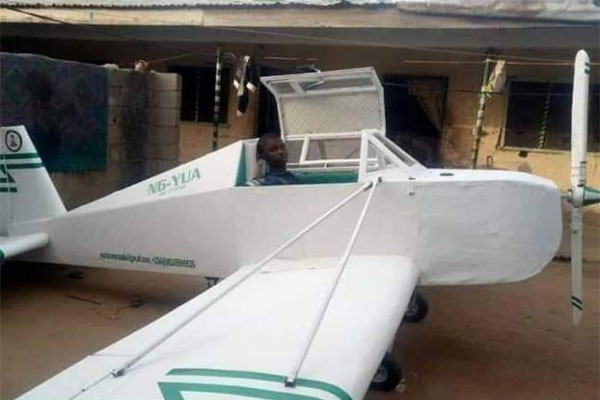 Even though it's not actually a real aircraft cos it can really fly, but the mini aircraft was expertly constructed. This has prompted online users to call well-meaning Nigerians to support Usman so that his creativity will not die.
Usman's airplane isn't the only creation built from scrap materials that we've seen over the last 12 months.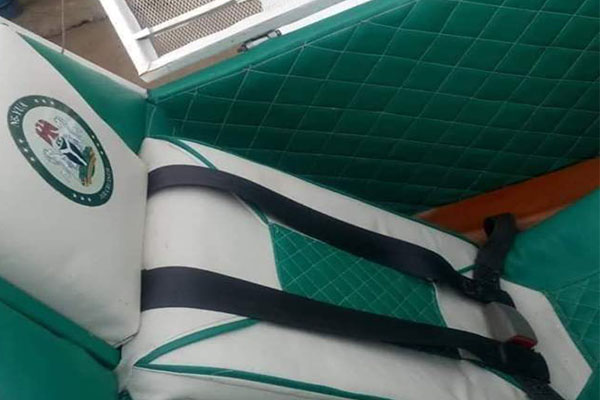 Ismaila Surajo, who hails from Abuja in Kuje local government area, has also shown off his working tractors and excavators. Surajo said his innovations were built using available local resources in his environment.