Korede Bello Presents Lexus IS Worth N10m To His Manager As Birthday Gift (PHOTOS/VIDEO)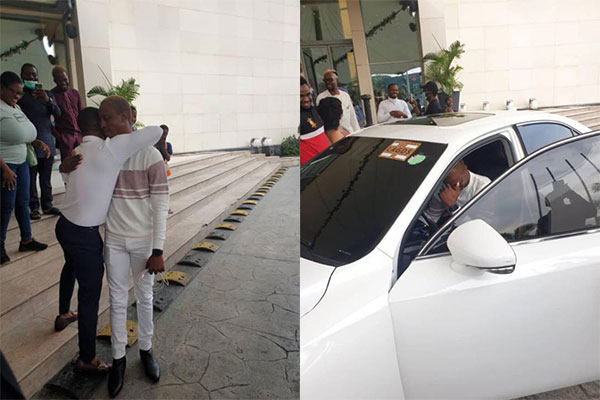 This is the moment singer Korede Bello presented a Lexus IS worth N10 million to his manager of 10 years as birthday gift.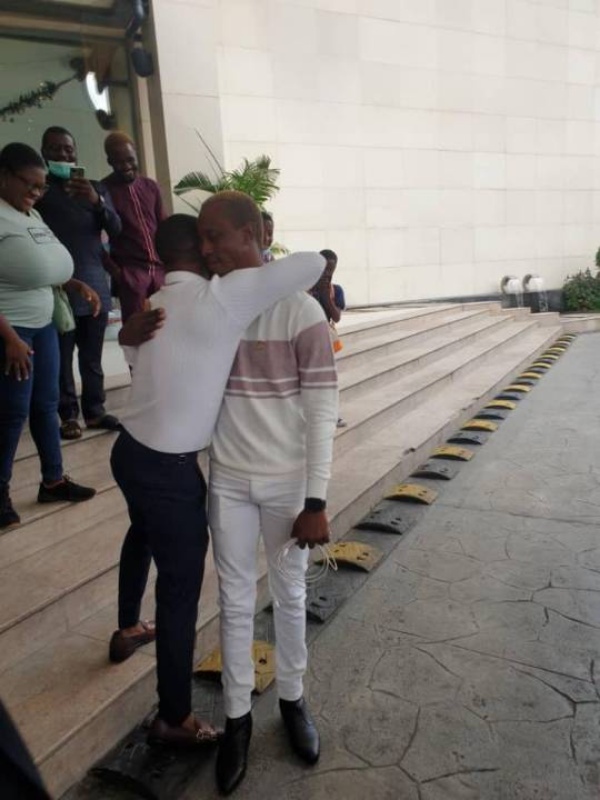 Hard work, integrity and consistency are key virtues that lead one to future great rewards. Korede Bello has gifted his manager of 10 years a Lexus IS worth N10m as his birthday gift.
The presentation was captured in a video posted by Korede Bello on his Instagram page. The video showcased the manager received the car with emotions while he placed his palm on his face suggesting he wasn't expecting it from his boss.
Video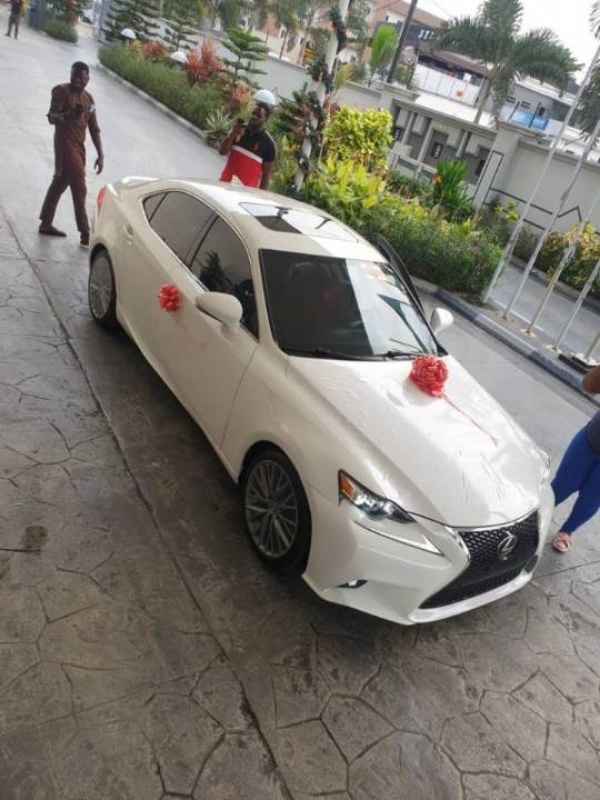 Korede Bello is a Nigerian singer and songwriter. He signed a record deal with Mavin Records in 2014. Bello is best known for his hit single "Godwin", a semi-gospel and pop song which became a national anthem and topped many music charts across Nigeria.
He started music professionally by recording songs in the studio while in secondary school, and eventually released his first single, "Forever". He studied Mass Communication at the Nigerian Institute of Journalism and holds a Higher National Diploma certificate.
Lexus IS
The Lexus IS is a compact executive car sold by Lexus since 1999. The IS was originally sold under the Toyota Altezza nameplate in Japan from 1998. The IS was introduced as an entry-level sport model positioned below the ES in the Lexus lineup.
The first-generation Altezza (codename XE10) was launched in Japan in October 1998, while the Lexus IS 200 (GXE10) made its debut in Europe in 1999 and in North America as the IS 300 (JCE10) in 2000.
The first-generation models were powered by an inline-6 engine, amd available in sedan and wagon variants.
The second-generation IS (codename XE20) was launched globally in 2005. This was with V6-powered IS 250 (GSE20) and IS 350 (GSE21) sedan models.
This followed by a high-performance V8 sedan version, the IS F, in 2007. In 2008, coupé convertible versions, the IS 250 C and IS 350 C, followed suite.