10 Escape Death After An Overtaking Corolla Crashed Into "Access Road Island" And Highlander In Anambra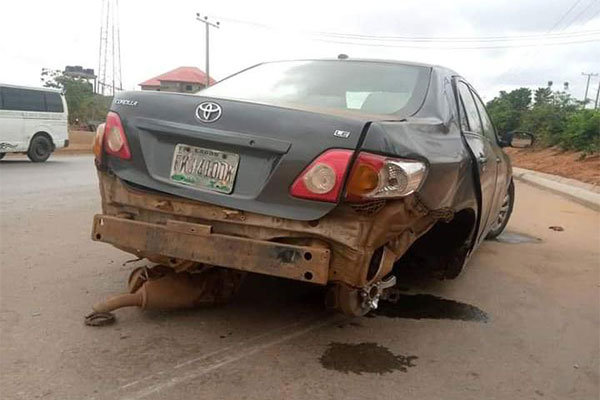 Ten people were lucky to be alive after an overtaking Toyota Corolla vehicle crashed into "Access Road Island" and Highlander in Anambra State.
Ten persons have escaped death today, 23rd March, 2021, after a Toyota Corolla with registration number FK 141 ODK crashed into "Access Road Island" at Enugwu-Agidi junction, Njikoka Local Government Area of Anambra State.
The Toyota Corolla vehicle also hit a black Toyota Highlander with registration number UMZ 253 MX, which it was trying to overtake, with serious damages on both vehicles.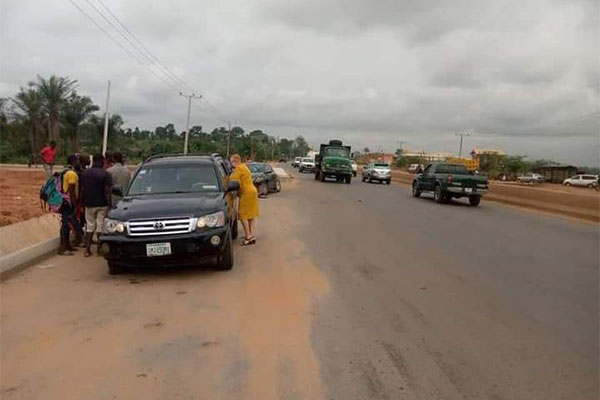 Eyewitness at the scene, among whom were Messrs Celestine Okafor, Emeka Nwodom, Okoye Onyedikachi and Ikechukwu Okoye, called on government and the RCC Construction company to consider reducing the size of the "Access Road Island".
According to them, it is encroaching on the Expressway, adding that more accidents have been happening at the spot and other junction along the road.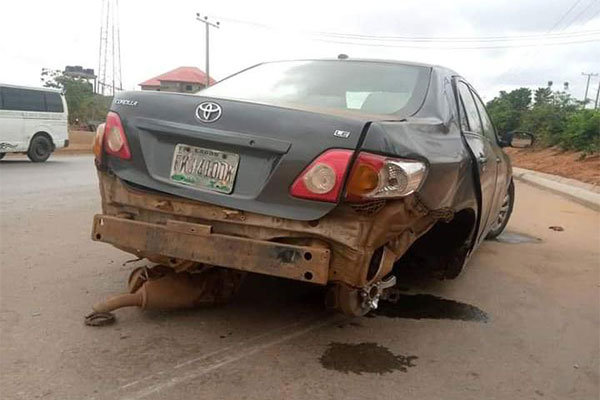 Driver of the Toyota Corolla, Mr. Okezie Elibe, who accepted responsibility for the over one million naira worth of damages on the vehicles, also blamed the incident on the size of the "Access Road Island".
But s staff at Nawfia base of RCC Construction company attributed the incident and similar ones to lack of markings on the road. The staff added that it was pressure from the motoring public that led to the quick opening of the road for use.