8 Things You Didn't Know About Lexus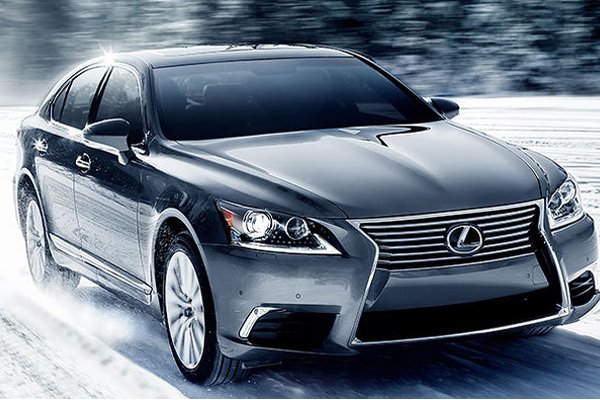 Lexus is the luxury vehicle division of Japanese car maker Toyota.
Autojosh.com present to you "10 Things You Didn't Know About Lexus"

1.
Lexus is one of the newest car brands in the world. Other brands date back to early or mid 1900s , Lexus was released for the first time 1989 with the LS model, weird to imagine that Toyota nursed the idea for 6years (since 1983)
2.
Only the best Toyota manufacturing professionals are allowed to apply for Lexus manufacturing. Quality control is taken very serious in the production of Lexus products.
3.
The Lexus LFA Nurburgring is the most expensive automobile in the entire Lexus and Toyota fleet. It starts at about $375,000(#140million), only 500 LFAs were made within two years despite the fact that it took them 10years to start production ..

4.
Ford CEO Alan Mullay was caught driving a Lexus LS 460 in 2006. This is considered outrageous and regarded as insurbodination. When asked ,he said "it was the finest car in the world"
5.
Lexus is the industry leader in practical hybrid vehicles
6.
Lexus sold its first car in japan in 2005. This was 16yrs after it was available in American market as a luxury brand.
7.
Lexus makes its leather upholstery only from cows who live on farms with no barbed wire fence.. the reason being that barbed wires could scar the Leather and leave imperfections. Like I said earlier, quality control is strict
8.
Lexus was the first to offer 6 cd charger ..in 1995
Lastly as I have always mentioned ,quality control is so strict that when a certain Toyota defect was noticed ,they took a drastic action. A certain road traffic accident occurred as a result of the floor mat of the driver's side causing the accelerator pedal to get stuck, Lexus-Toyota company recalled 42 million cars worldwide to correct that defect.
Hope you enjoyed theses facts ,pls feel free to add your own facts.