10 Years After, The Spindle Grille On Lexus Cars Is Making Way For The Spindle Body
After 10 years as a defining style feature of every new Lexus model, the famous spindle grille is undergoing a transformation. In tune with a new era of electrified vehicles, the distinctive shape is evolving into a new "spindle body," as seen on the upcoming new generation Lexus RX SUV and the all-electric RZ.
The spindle grille has been an unmistakable Lexus feature since it was first revealed on the LF-Gh concept model of 2011, the basis for the fourth generation GS executive saloon that was launched the following year. Since then, it has been constantly adapted to suit the character of each successive Lexus model, with different mesh patterns, dimensions and finishes.
Speaking at the time of the grille's debut, the then Head of Lexus Kiyotake Ise said: "You should be able to identify a car as a Lexus immediately… Instant visual recognition, for example, is the reason behind our spindle grille. It may look aggressive at first glance, that's intentional, but it also conveys its boldness with sophistication and elegance."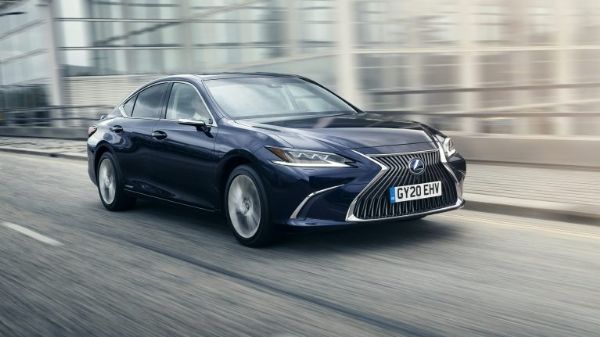 It has progressed to become a hallmark expression of Lexus's L-finesse design, adopted not only for road-going cars but also incorporated in the futuristic Skyjet spacecraft created for the Lexus-supported movie Valerian and the City of a Thousand Planets and adopted as a design motif in the Loft, the award-winning Lexus and Brussels Airlines lounge at Brussels Airport.
Today, the original grille concept is the starting point for a more radical application of the spindle shape in which it becomes an integral part of the vehicle's overall design. This "spindle body" approach is part of the Lexus Next Chapter design for the all-new RX, where the grille is reinterpreted as a seamless unit that flows into the bodywork. The lower section retains a mesh pattern, while the upper section takes in the lower edge of the bonnet; the Lexus emblems sit at the centre of the spindle's high pinch-point.
The same concept has been applied to the RZ 450e. As a battery electric vehicle, this requires less cooling than a car with a conventional engine, so the grille has been dispensed with, giving the designers greater freedom. Nonetheless, the spindle shape remains prominent in a central front panel, finished in the car's body colour. Its impact is heightened by the adjacent frontal areas being contrast-finished in black, the low bonnet line and more boldly shaped front wings.
In both models, the spindle generates lines that flow back from the front of the car through the bonnet and headlamp units to create a strong and distinctive frontal appearance, reinforcing the brand-defining ambitions of the original concept.