11 things Lagosians Will Not Miss About "Danfo"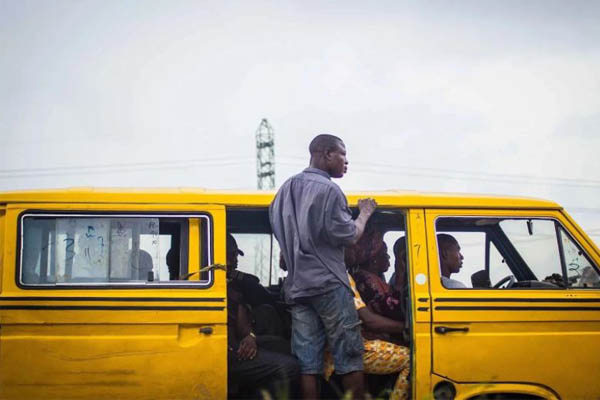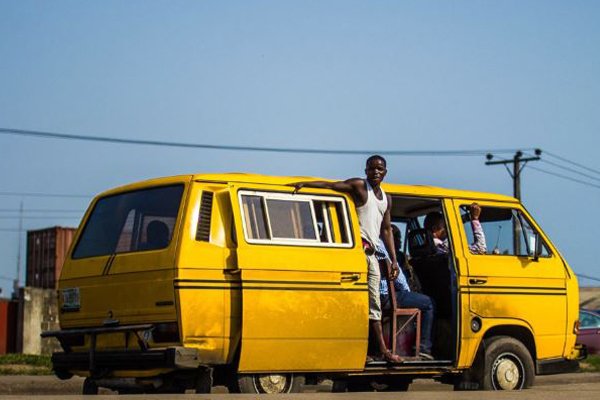 The story around town is that Governor Ambode is in the process of introducing about 5000 air-conditioned luxury BRT buses to Lagos roads.
The process is part of a grand plan to rid the state of the notorious yellow buses, otherwise referred to as "Danfo".
Indeed, this is a welcome development. Getting rid of those annoying Danfos is long overdue.
Well, apart from the nuisance value that they provide, they also sometimes offer commuters a good measure of entertainment.
All that notwithstanding, memories of Danfo will be one Lagosians will certainly not miss.
Now, here are "11 things that we will love to miss about Danfos in Lagos".
"Wo Le Pelu Changi"
This is an anthem of some sort by bus drivers and their conductors. They chant it as a threat to notify potential passengers of unpalatable consequences of  boarding the danfo without the exact fare.
Expecting passengers to disembark while the danfo is still in motion
Time is of the essence to danfo drivers and their conductors. For reasons best known to them, they are always in a hurry. Sparing a moment to park in order for a passenger to disembark is such a huge luxury to them. So, they vituperate if a disembarking passenger does not jump off their buses even while it is still in motion.
Alcohol-laden breath of the driver and his conductor
Catching a whiff of alcohol from the breathe of danfo drivers and their conductors are realities that commuters in commercial buses in Lagos have become accustomed to. In a state where the road traffic management institutions are not known to carry out sobriety tests on motorists, this has become the norm rather than the exception.
Smelling the armpit of the bus conductor
God help you if you are seated right at the spot near where the danfo conductor is standing. At such position, you would be exposed to the stench originating from some of his body location – notably, his armpit.  This becomes very prominent when he leans forward or backward to collect money from passengers at the front or the back seat.
That annoying spare tyre under the seat
Never expect to be comfortable in a danfo. However, the very least you expect is a legroom  –  or a space for your feet in the danfo. But it is sometimes never the case. Instead, the spot that was designed for you to place your feet on has an obstruction. It is the presence of the danfo's spare tyre. Now, you are left with no choice than to suspend your feet awkwardly on the danfo's spare tyre.
Stopping the danfo in order to urinate on the tyres
Indeed,  danfo drivers and their conductors are humans too. They too feel the need to answer to the call of nature.  However, they have a rather awkward method of answering that call. While in transit, or when stuck in traffic, they stop their vehicles and then alight to urinate on the tyres of their danfo.
Emergency "marriages"
This union happens between you and one or more co-passengers. It happens due to the failure of passengers to present the exact fare for the trip to the conductor. So, you together with another offending co-passenger are left to find a way to split the money in order to get the amount that is due you. This process is called "marrying" or "marriage".
Dirty appearance
Bus drivers and their conductors appear like they jumped right out of their beds and went straight driving their Danfos. Their outfits sometimes leaves their bodies almost bare. Their bodies' ooze sweat-induced stench – one that leaves you wondering if they have made any attempt to take their bath in this millennium.
The Seat-belts don't function
Most Seatbelts in danfos are just there to to fulfill all righteousness. They never seem to  function. Some of them are not attached at one ends. Some of them are slack or have totally lost their grip.
The non-functional wipers
Even if the have wipers. Danfos  typically have  wipers with blunt wiper blades – or wipers with just the wiper arm. During torrential rainfall, and due to poor visibility, the passengers  are left at the mercy of God.
The Extra "Joko" Seat
Many danfos, by their designs have two seats in front – the drivers seat and a passenger seat by the door. In an attempt to earn extra income,  they typically place a wooden kitchen seat (Joko) or a plastic seat there.