12 Facts About Air Travel You Should Know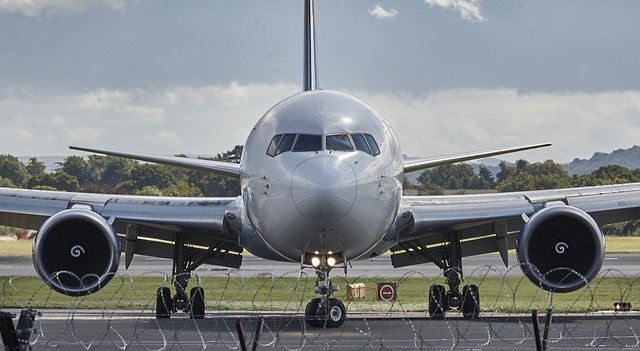 Apart from the fact that traveling by air is way more expensive than traveling by land ,what else do you know ?
We would be looking at some interesting facts about air travel you probably never knew .
1.
Sydney (Australia) to Dallas (US) is the world longest flight by distance ,about 13,810 Km.
2.
Pilots and Co-pilots eat different meals to reduce the chances of both of them being poisoned at the same time.
3.
A commercial flight flies at an average speed of 800 Km/h
4.
A Boeing 747 is made up of about 6 million parts !
5.
One third of all the airports in the world are in the USA.
6.
The first aircraft landed in Nigeria on November 1, 1925.
It involved three De Havilland DH 9A aircraft belonging to the Royal Air Force, RAF.
7.
According to planecrashinfo.com there has been about 1104 accidents from the beginning of 1960 till the end of 2015 !.
No form accident is something to be happy about ,but this is quite encouraging considering the fact that road accidents in Nigeria every year is well over 11,ooo (2016).
8.
Murtala Muhammed Airport (MMA) was built during World War II. Chai !
9.
KLM is the world oldest airline ,it was established in 1919.
10.
Approximately 10 million people make use of Murtala Muhammed Airport every year.
11.
An average Boeing 747 has about 240-289 Kilometers of wiring.
12.
The Boeing 777 outputs well over 110,000 horsepower . Thats approximately the combined horsepower of about 80 Bugatti Chiron(2017 model)
Wheew !
That was quite enlightening
Hope you learnt something .
We would love to hear from you.
Kindly download our android app and subscribe to our newsletters !
Also don't forget to share !