An 11-year-old boy drives his mother's Honda civic into a shop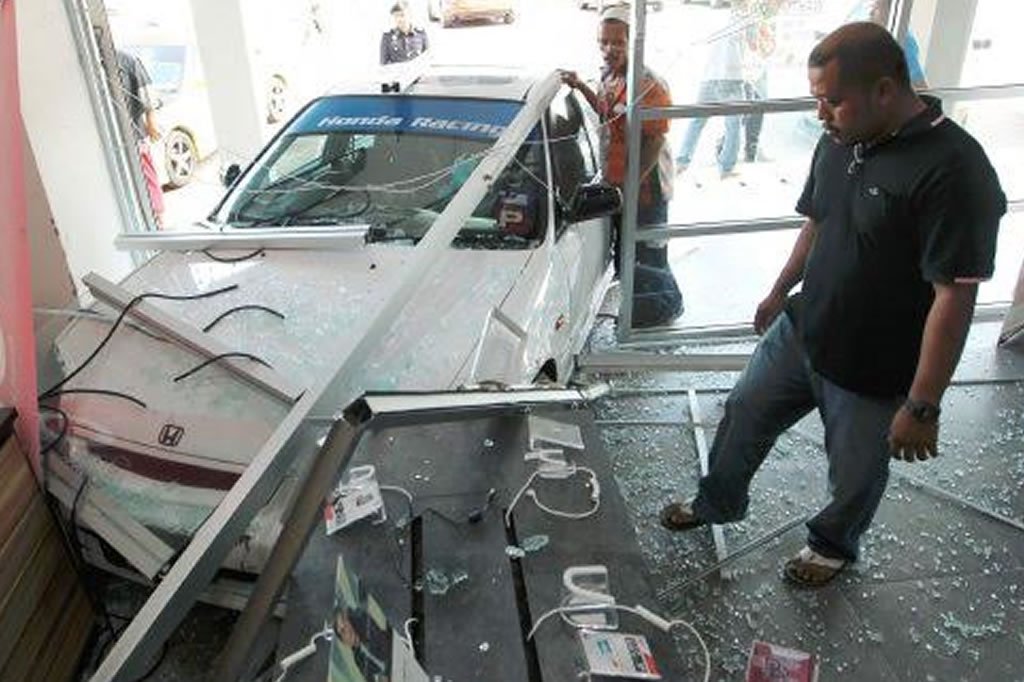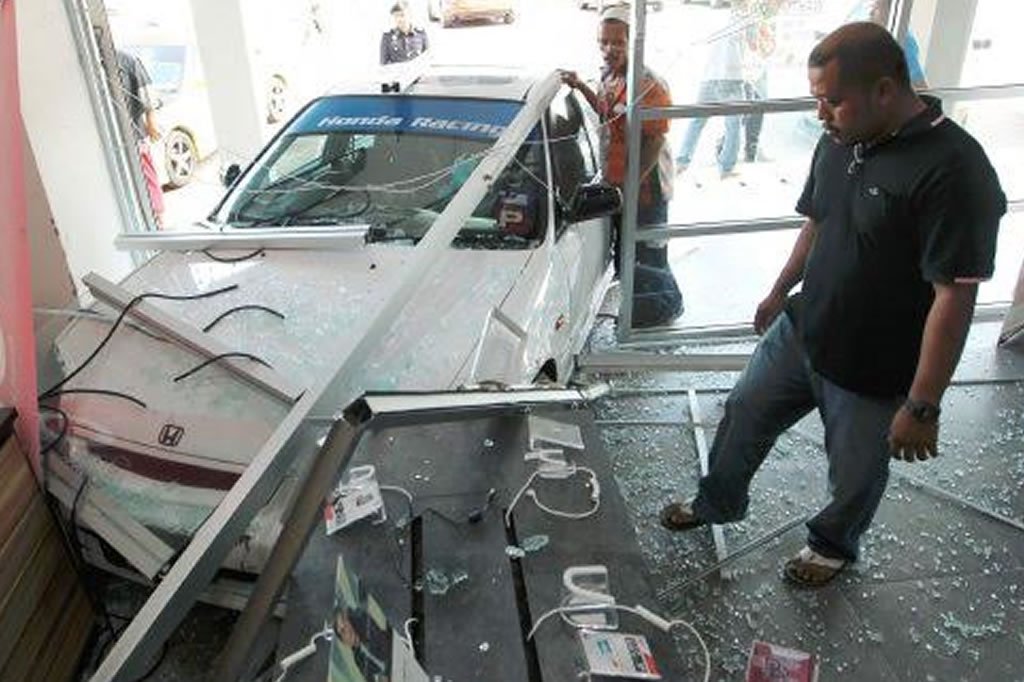 An 11 year old boy caused pandemonium in Malaysia when he drove his mother's Honda Civic into a telecommunication shop. It was learnt that the boy's mother had gone to a nearby spa and she gave the boy an instruction to keep the engine running. Instead, he drove the car into a shop causing several damages with no injuries.
The shop owner, Md Shaifon Nizam Ahmad, 35 said that "several of our facilities and accessories were damaged. But what's important is that no one was injured, including the two boys in the car". Shaifon believes that the mishap could end up costing him RM20,000 (N1,665,000) in repairs.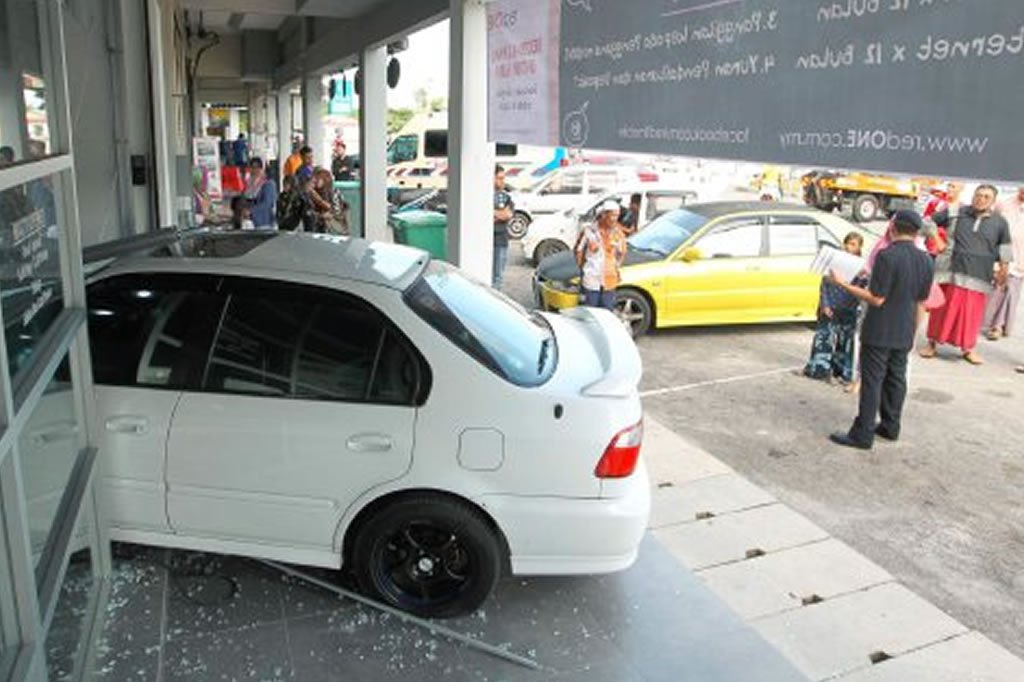 Credit:  New Straits Times