This 2015 Polaris Slingshot is the best N15m toy you can buy.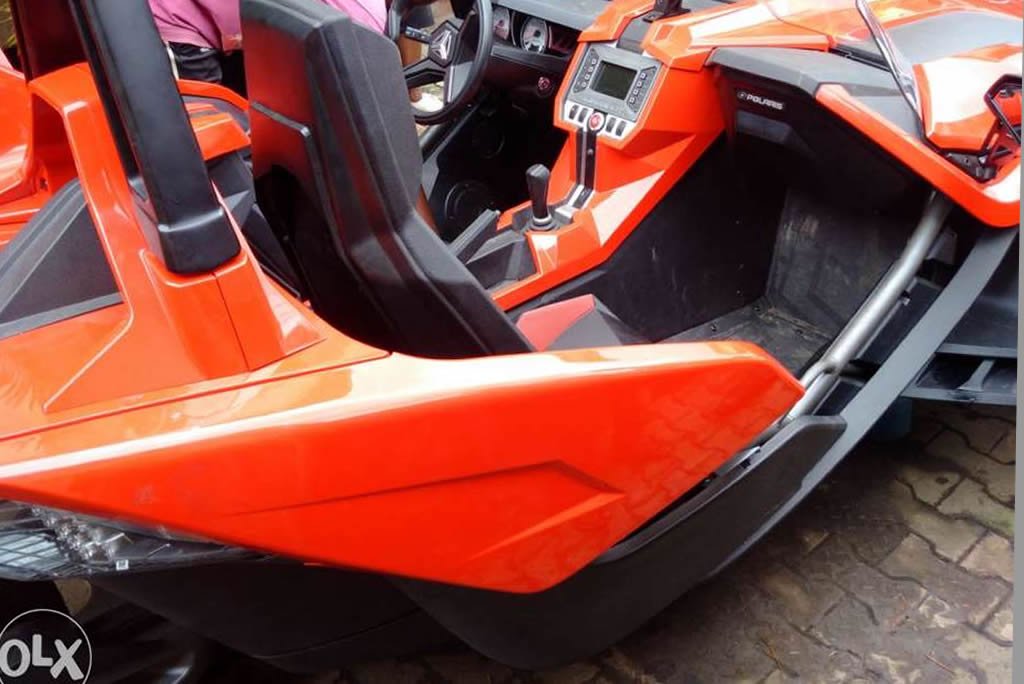 The slingshot has a tilt-adjustable steering wheel, side-by-side bucket seats, gear stick, brake, clutch, and throttle pedals like a conventional car.
It weighs 791 kg and is powered by a 2.4 liter inline four engine. This is the same engine in the Pontiac Solstice and Saturn Sky sport cars. It produces 173 horsepower and 0 – 60 in five seconds. Mehn… this thing will leave your Toyota Corolla searching for its tail lights.
The 2015 Polaris Slingshot comes with a 5 speed manual transmission. The Slingshot has two 18″ front wheels and a singular 20″ wheel in the rear. You'll get little or no body roll even at a top speed of 130mph.