The 2017 Toyota Fine-Comfort Ride Concept Actually Looks Comfortable (Photos)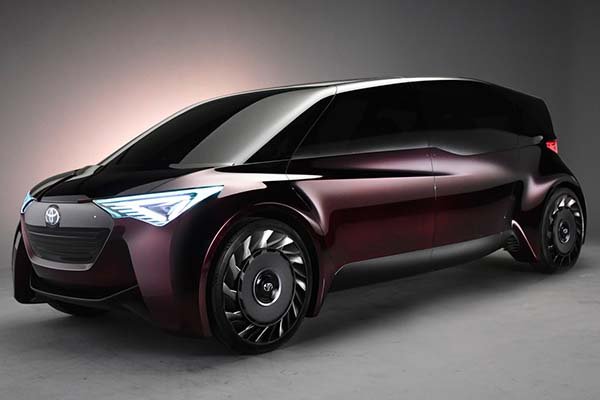 The Toyota Fine-Comfort Ride is a 6 seater fuel cell vehicle (FCV) that envisions mobility in a low-carbon society with advanced utilization of hydrogen and renewable energy.
Toyota pursued further possibilities of FCVs through the development of the Fine-Comfort Ride. It offers excellent environmental performance by discharging no CO2 or substances of concern (SoC) while in operation, together with the convenience of a generous cruising range with a hydrogen refueling time of about three minutes.
It adopts a diamond-shaped cabin that narrows towards the rear, while being wider in all dimensions from the front to the center of the vehicle, maximizing the space of the second row seats and aerodynamic performance.
See Related Post Would You Buy This 2018 Toyota Century Car For N55 Million?
The seats allow for flexible adjustment according to posture, and the displays allow the driver and passengers to freely access information. The seat layout can be flexibly adjusted, so Fine-Comfort Ride can be used as individual space or as a communication space for individuals.
The Fine-Comfort Ride boasts quietness and smooth running and also makes full use of the large amount of electricity provided by hydrogen as its energy source. The interior features a full range of equipment, and the car can achieve a cruising range of approximately 1,000 km (JC08 test cycle).
Toyota is expected to display the Fine-Comfort Ride at Tokyo Big Sight during the 45th Tokyo Motor Show 2017. The theme for this year's show, which runs for 12 days from October 25 to November 5*, is "Beyond the Motor."
See Related Post Would You Buy This 2018 Toyota Century Car For N55 Million?