This is What The 2018 Kia Optima Station Wagon Looks Like (Photos)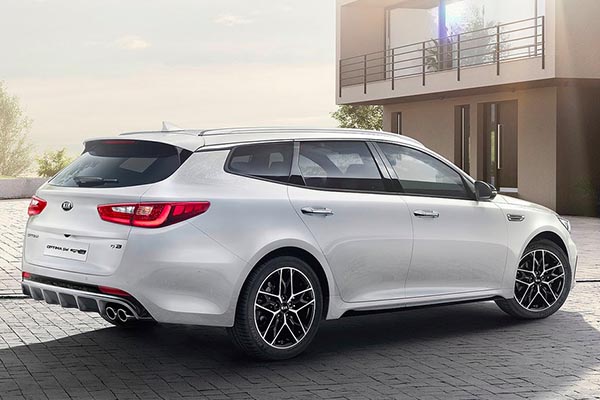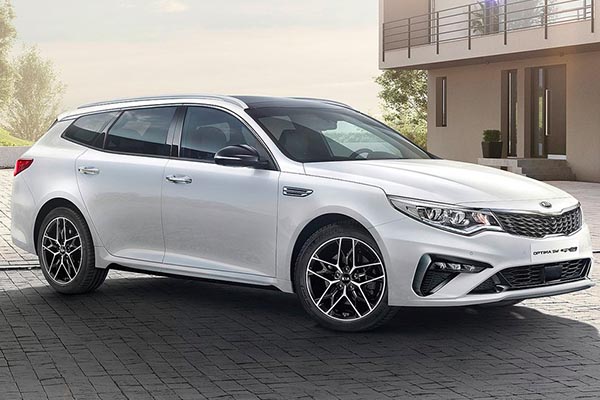 Back in the days, our parents used to love station wagons (sportswagon) but SUVs have now taken over. This has made stations wagons to become scarce on our roads and many of us are not even aware they exist in some car models like the one we are looking at today.
The new Optima Sportswagon is equipped with Kia's latest audio-visual navigation (AVN) system, available with 7.0- or 8.0-inch touchscreen infotainment. It will additionally be among the first Kia models to feature Android Auto, designed to work with Android phones running 5.0 (Lollipop) or higher, and Apple CarPlay for iPhone 5 or newer.
It is available with Kia's new wireless charger for mobile devices, situated at the base of the central console. The 5W wireless charger lets users charge their phone on the move, without a wire. With 'foreign object detection', the charging system activates when a compatible device is placed on the pad and warns owners when they've left a phone on the charger when they leave the vehicle. The system displays the phone's charging condition on the instrument cluster, and features a safety system to prevent overheating while in use. You'll also get two USB charging points.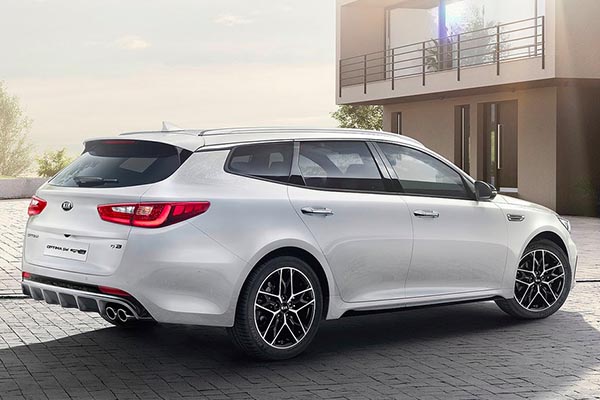 Choice of gasoline and diesel power with manual or automatic transmissions. The front-wheel drive Optima Sportswagon will be available with a range of petrol and diesel engines when it goes on sale. The Optima Sportswagon offers the choice of either a 1.7-litre CRDi diesel or 2.0-litre CVVL gasoline engine, while GT models are equipped with Kia's new high-powered 2.0-litre turbocharged gasoline direct injection engine.
The Optima Sportswagon is also available with a 2.0-litre CVVL gasoline engine, featuring continuously variable valve lift technology for smooth delivery of its 161 hp power output and keen accelerative response. The 2.0-litre CVVL gasoline engine can be specified with either six-speed manual or automatic transmissions. The high-powered Optima Sportswagon GT features Kia's new 2.0-litre T-GDI GT gasoline engine, which transmits engine power through a six-speed automatic.