This Is The New 2018 Audi A6 (Photos)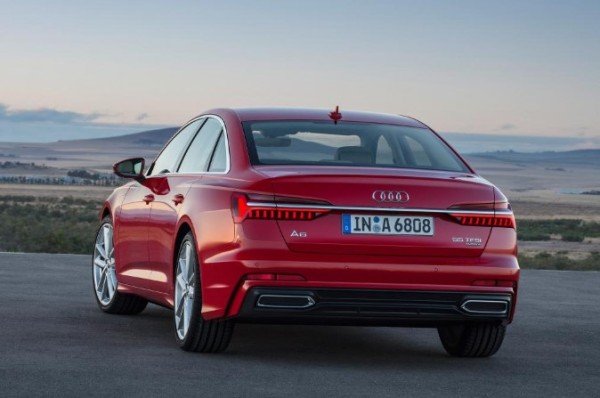 2018 Audi A6
The all new Audi A6 is the latest addition to Audi's renewed line-up. The A6 takes design cues from the larger A8. There is also a mild-hybrid technology touch across the entire range.
The A6 follows the larger A8 and A7 in being the third Audi signed off in its entirety by design boss Marc Lichte, who joined the company in 2014.
According to their bosses, the A6 looks more athletic which has overhangs lesser than that of the larger A8.
To lessen weight, many of the exterior panels are made from aluminum. All A6s receive LED lights front and rear, with matrix beam and laser headlights available further up the range.
The new A6 is fractionally larger than the old model, with a 7mm length increase, yet 12mm added to the wheelbase. Audi claims the interior is 21mm longer, mainly benefiting legroom in the rear seats, while there's more head, elbow and shoulder room than before, too.
This new Audi A6 is the first executive car to offer mild-hybrid technology across its entire engine range.
Four cylinder engines will use a simple 12v system with a belt starter-generator, allowing the start/stop function to kick in while the car is still moving up to 14mph. It's also able to 'coast' between 35 and 100mph, switching off the engine when the driver lifts off the accelerator and instantly restarting it when needed.
The initial engine range at launch will consist of a 201bhp 2.0-litre four-cylinder diesel, two 3.0-litre V6 diesels producing 228bhp and 286bhp respectively, and a 335bhp 3.0-litre V6 petrol, all mated solely to automatic gearboxes. Bosses tell us a 2.0-litre petrol engine will be offered at a later date.
What do you think about the 2018 Audi A6?