2019 Lamborghini Urus Unveiled – The World's First Super Sport Utility Vehicle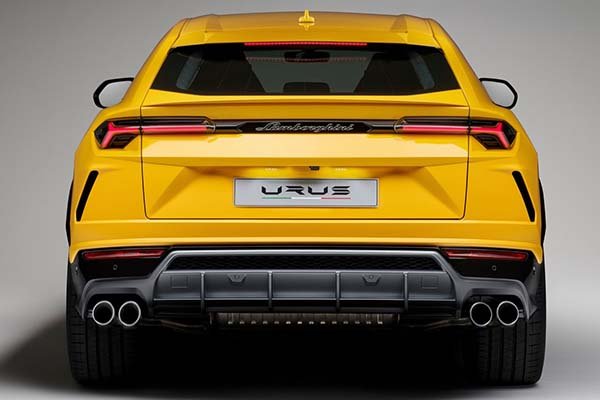 2019 Lamborghini Urus is the world's first Super Sport Utility Vehicle, in which luxury, sportiness and performance meet comfort and versatility. It offers best-in-class driving dynamics, alongside its unmistakable elegance of design. Urus embodies the characteristics of multiple souls: sporty, elegant and off-road, and has a suitability for everyday driving in a range of environments. With its surprisingly distinct engine sound, combined with high performance, Lamborghini Urus is anything but typical.
Lamborghini Urus is equipped with state-of-the-art of vehicle dynamics technology. It provides the most comprehensive standard driving dynamics equipment in the SUV segment. Urus ensures the best performance in every situation while also attaining the best weight-to-power ratio in the entire SUV segment, mainly thanks to its best-in-class driving dynamics with an outstanding and completely adaptable package: 4-wheel-steering, 4-wheel-drive system with active rear torque vectoring, adaptive air suspension with active dampers, a roll stabilization system with continuous and immediate response, carbon ceramic brakes and mixed tyres.
See Related Post Introducing The 2017 Lamborghini Terzo Millennio (Photos)
Lamborghini Urus integrates a V8 bi-turbo engine with a maximum power output of 650 HP, the best weight-to-power ratio on the SUV market. For this reason, Urus' performance level is unrivalled. The 8-gear automatic transmission, together with the permanent 4-wheel drive system with active torque vectoring, enable the driver to perform exceptionally on every occasion and in every situation. Urus can be enjoyed whether in the city, on the racetrack, on a snowy mountain, on gravel country roads or in the desert. The torque is directed mainly to the rear axle, so that the general dynamic behavior is sport-oriented.
It has a max speed of 305 km/h, o-62 time of 3.6 seconds and an estimated price of $200,000 which would translate to about N115 million after shipping and paying custom duty. Will you get yourself a Lamborghini Urus?
See Related Post Introducing The 2017 Lamborghini Terzo Millennio (Photos)