2021 BMW M3 Teased: It Will Be Available In A Manual Gearbox (Photos)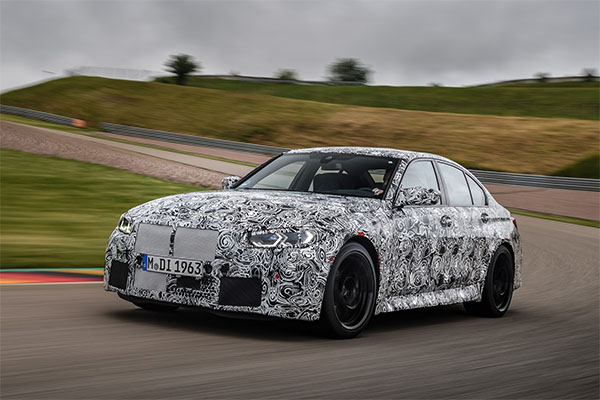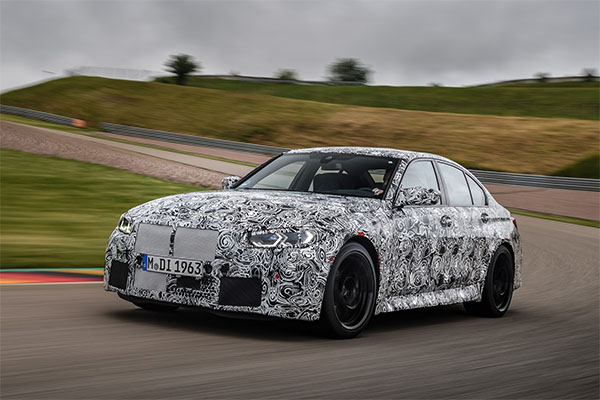 The impression that the manual gearbox dying out is true but BMW is not done with it yet as its latest M3 will return to the manual gearbox. The transmission will be a 6-speed and it will also be available in the M4 coupe. This news should bring joy to sportscar enthusiasts who can now perform optimally with the manual installed.
A Rear-Wheel-Drive will be fitted as standard but the Competition versions will come with All-Wheel-Drive. The Competition model will feature an 8-Speed automatic transmission. The AWD system is expected to be the same rear-based M xDrive configuration that debuted in the M5. It has a function that allows the driver to select an RWD mode at the push of a button.
On the engine, it will be equipped with the same 3.0-litre twin-turbocharged inline-6 that debuted in the 2020 BMW X3 M and X4 M. It will deliver an output of  473 hp in the M3 and M4 and 503 hp in the Competition grade. According to rumours, the M3 will spot the same grille seen in the 4-series. This is to differentiate it from the regular 3-series. The 2021 BMW M3 and M4 will debut on September this year while the Competition model will be on a later date.