Check Out The 2021 Toyota Fortuner With A New Front Fascia (Photos)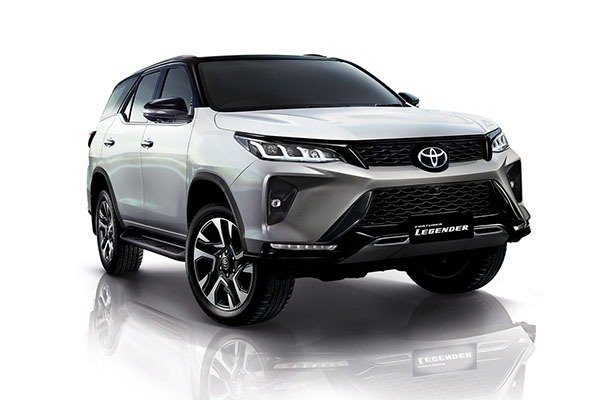 This is the year of the facelift, as cars are changing their front fascias to go with the latest trend. Toyota has joined the bandwagon with the Fortuner SUV facelift for 2021. It's not as if the Fortuner needed the facelift (because it looks great)but Toyota wanted to add something more. So let's see what was added to the facelifted Fortuner.
The changes Toyota brought to the Fortuner starts from the front. It has a set of slim headlights that have been incorporated with LED daytime running lights. To go with the striking headlights is an enlarged grille with a black horizontal mesh pattern. The front bumper is more angular and the fog light housing has a black vent. The design of the vents depends on the trim level customers opt for. The taillights are similar to those used in the Camry and they are impressive.
On the interior, the layout is still the same. The fit and finishing have improved although there is a larger 8-inch infotainment system that supports Apple CarPlay and Android Auto. That brings us to the engine department, which is the same (2.7-litre 4-cylinder and a 4.0V6) with the addition of a new 2.8-litre diesel. This engine will produce a 201hp and 369 lb-ft which is an improvement. The suspension has also been modified for better handling on the road.