2021 Toyota Yaris Finally Launched (Photos)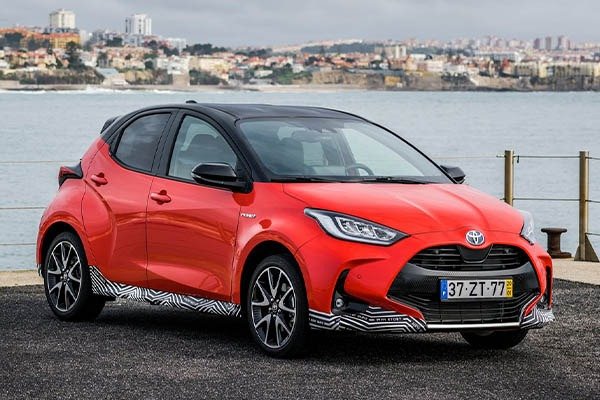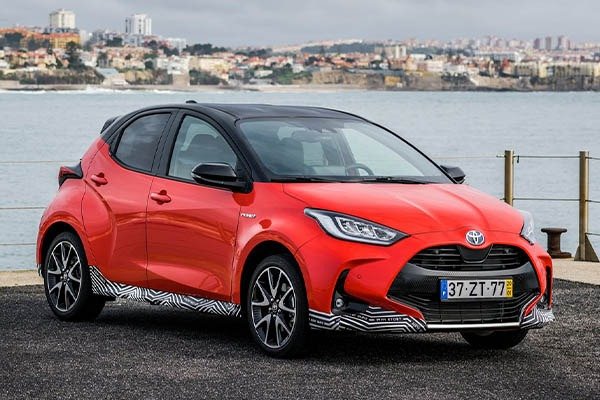 With all the fracas about the GR Yaris finally calming down, we now present to you the regular Yaris. The Yaris has always been an important model for Toyota and it will continue to be. There are different versions of the Yaris so this 2021 model is the GLOBAL version (Japanese and European market). In the US, the Yaris is basically a rebadged Mazda 2.
Looks
The 2021 Toyota Yaris looks agile, chic and smooth. It also has this sporty feel to it and it just speaks 2021 all over. Like all modern Toyotas, the Yaris will use the TGNA platform and toppled with the new GA-B platform. The TGNA platform will be a special 3-cylinder unit specifically for the Yaris. The Yaris will be available in a 3 door (GR Yaris) and 5 door hatchback and no news about a new sedan for the time being. The exterior styling amplifies the effect of the condensed proportions with strong character lines down the side of the car that project a sense of forward motion. Powerful front and rear wings add to the overall taut, coherent look and, together with the sculpted door panels, project a sense of agility and the car's 'ready-to-go' character.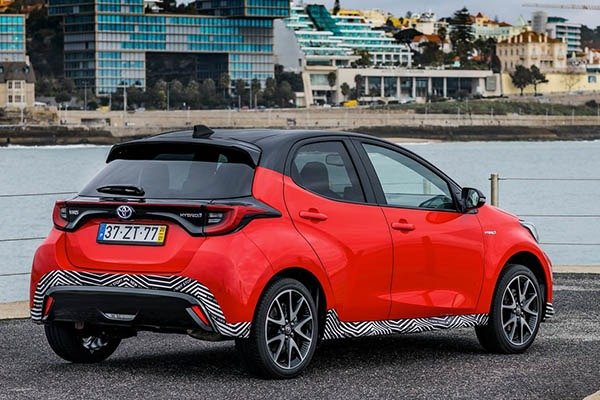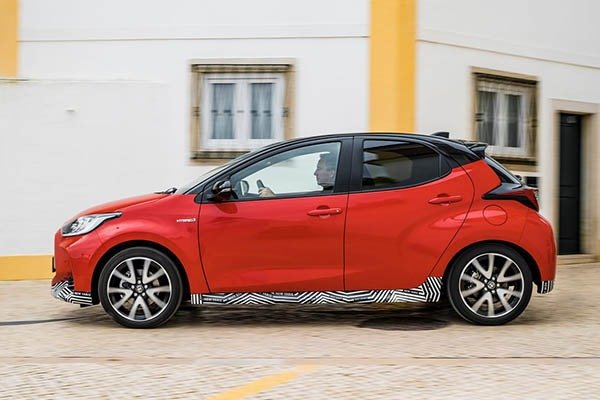 What's Inside
With a strong reference to the GR Yaris, the regular Yaris spots the same interior as its "beast-mode" variant. The cockpit design has been developed around the concept of 'hands on the wheel, eyes on the road'. Information is presented clearly and directly to the driver from three interlinked sources: the central Toyota Touch screen, a TFT multi-information display in the instrument binnacle and a 10-inch color head-up display. The larger size head-up display helps the driver focus on the business of driving with least distraction. It projects key driving data and warnings such as navigation prompts and speed limits onto the windscreen within the driver's field of view. The styling of the interior is very familiar as it is what we've already seen in the Corolla.

Engines And Performance
If you are expecting blistering speed with this guy then you are so wrong. The 2021 Toyota Yaris will be available in 3 cylinder engines only. It may be a tad disapproving but that is how it's going to be. The engine variant will be either a 1.0-liter outputting 65hp, a 1.5-liter outputting 118hp and another 1.5-liter hybrid engine. Each of the engines will be mated with either a 6-speed manual gearbox, a CVT gearbox and an E-CVT gearbox (hybrid).  They all come with Front-Wheel-Drive as standard.