2022 BMW 7-Series Rendered Images Leaked, Looking Strange (Photos)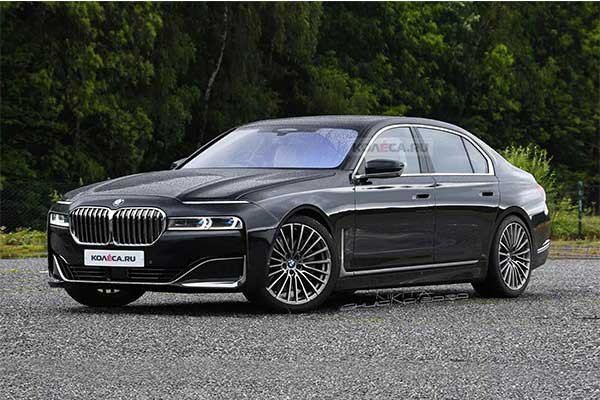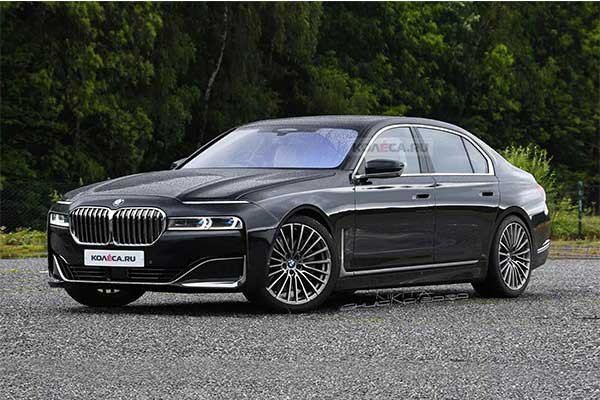 With the latest Mercedes-Benz S-Class running riot as a tech advanced machine, the 2022 BMW 7-series is gearing up for a 2022 release. But with spy photos churning out all over the place, it's about time a proper rendering is unveiled based on those spy images. The rendering is done by Kolesa and they have been 90% accurate in all their renderings but that doesn't mean a slight change is not possible.
The new luxury sedan may or may not have split level headlight, but the overall styling of the front fascia will probably be unlike anything in BMW's range. The illustration features a pronounced front end, as both the grille and the headlights appear to sit lower than what we're used to seeing. The shape of the headlights is still unknown, but they could easily resemble those seen in these images. Their positioning, at least, seems to be spot-on. The rear end seems to have elongated taillights which probably won't look like they do in the render, but they may not be far off either.
The overall body of the rendering has a boxy look which is a new innovation. This boxy body makes the 7-Series look completely different from the current model. As said this is a rendering so expect differences when the production model launches. There are rumours that BMW 7-Series will drop the V12 and V8 engines with an Electric motor replacing both.