2022 Honda Civic: The 11th Generation Civic Is Finally Here (PHOTOS)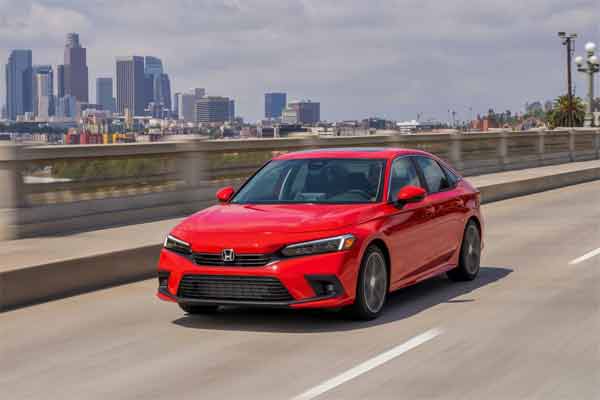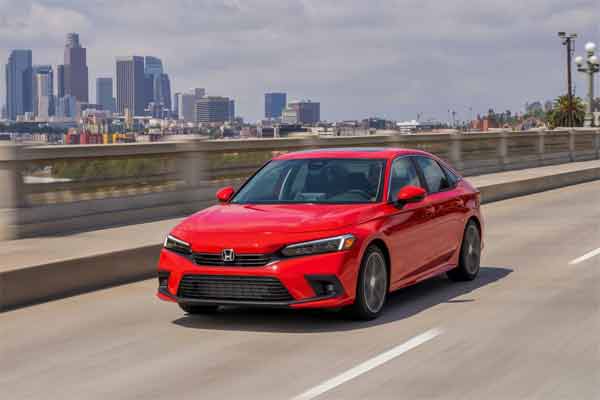 For 2022, Honda presents a new Civic sedan.
It's the first of several Civics coming. A new Civic Hatchback debuts June 23, and a new Si and Type R are on their way, but for now check out the 11th generation of the fun-to-drive compact classic.
Honda is not calling it "all-new," but is saying simply that it "raises the bar in every conceivable way – design, performance, fuel economy ratings, safety features and technology."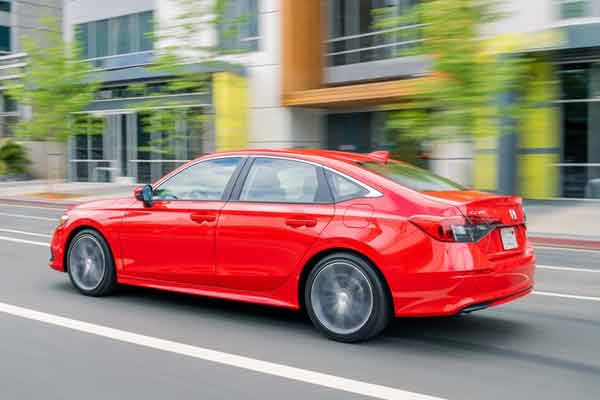 The powertrains, a 2.0-liter naturally aspirated four and a 1.5-liter turbo, appear carryover if you look only at displacement and a few other things, but the 1.5 turbo gets six more horsepower and 15 lb-ft more torque thanks to being "retuned for improved response."
The new valvetrain gets VTEC on the exhaust cam now, which helps the engine hit a new Peak output of 180 hp and 177 lb ft of torque on 87 octane gas. There were other efficiencies, too.
The improvements result from the use of a new high-efficiency turbocharger and new turbo piping with reduced pressure drop, and a new 4-2 exhaust port/manifold cast into the head, Honda said.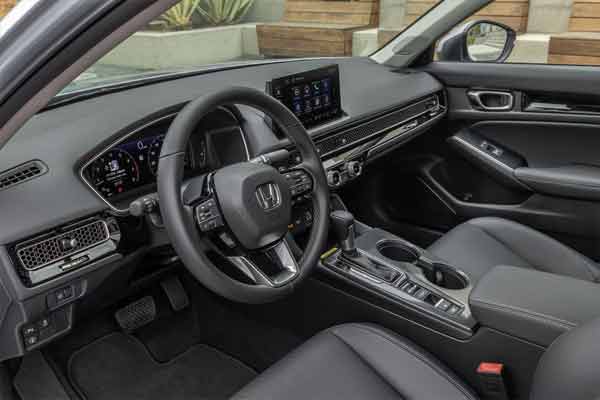 The turbo is available in the more-upscale EX and Touring trims. The 2.0 powers the LX and Sport. A new catalytic converter reduces emissions while Idle Stop helps boost mileage to 31/40/35 city/hwy/combined. The mileage-friendly CVT transmission gets a new Sport mode for crisper response. Overall mileage goes up by as much as two mpg combined in the LX and one mpg in most other Civic models.
The body is 1.4 inches longer in wheelbase inch longer overall and the rear track is a half-inch wider. It is stiffer both torsionally and in bending response, all of which adds up to improved straight-line driving and steering stability, Honda says. New suspension bushings also help bring it to life.
So maybe the new Civic feels a little more sprightly in your hands and under the seat of your pantalones.
Prices for the 2022 Honda Civic range from $22,695 to $29,295.