Dislodging Traffic Robbers In Lagos State – Guardian Editorial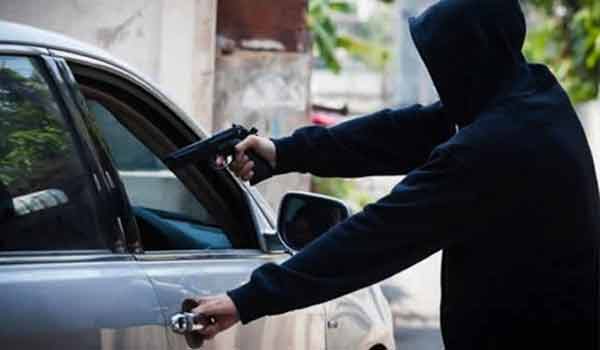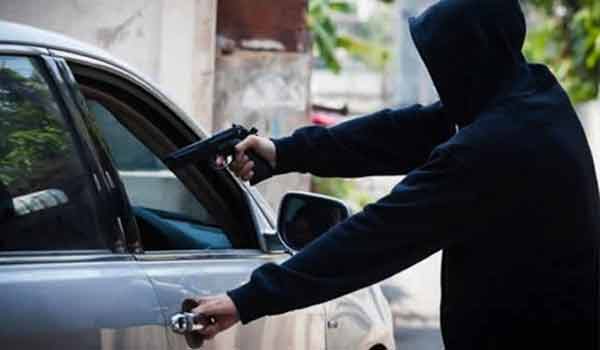 Rising incidents of robbery attacks on motorists and commuters plying various highways, including Eko Bridge, in Lagos have assumed a very worrisome dimension which Governor Babajide Sanwo-Olu and the security authorities can no longer ignore or wish away.
The regularity of robbery in traffic has practically become the number one enemy of peace and tranquility in the state and among the people, adding significantly to the general fear and apprehension over insecurity. It is disheartening and indeed unacceptable that hoodlums nowadays brazenly attack and rob motorists and commuters at gun point in broad daylight unchallenged, most often cashing in on slow-moving or stagnant traffic.
Often too, the criminals instigate some bottlenecks to cause the gridlock, so that they can operate unhindered. The brashness with which the criminals operate, without police intervention, has raised questions about the safety of citizens in the teeming-city desirous of a mega status.
While the reported recent arrest of some 127 traffic robbery suspects by the Lagos State Police Command is commendable, the development merely underscores the menace of these miscreants. It is worth stressing, therefore, that the police should intensify effort to rid the city of these criminal elements. Before now, presence of policemen in areas prone to such robberies had served to deter the miscreants. Lately, however, police presence has been marginal, thus emboldening the gangs who usually operate in large numbers.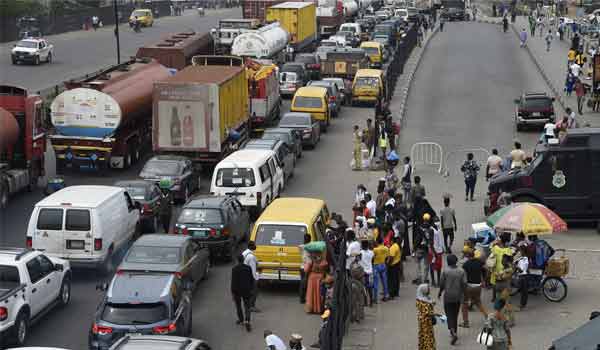 Hoodlums take advantage of the perennial traffic gridlock in Lagos metropolis to rob motorists. Uncountable number of people daily fall victim to the nefarious activities of these criminals. Quite often, the criminals, armed with hammers, daggers, guns and other dangerous weapons, smash vehicle windscreens to rob motorists of their money, phones and other valuables. Ladies are disposed of their handbags. Victims are often injured.
The robbers operate conveniently, going from one car to another unrestrained. By brandishing short guns and cutlasses, hapless motorists and commuters have little choice but to surrender their personal effects to them.
Sanwo-Olu should be aggressive and unwavering in order to sustain the tempo of making Lagos a clean and livable city, especially, now that the situation is degenerating once again. A situation whereby miscreants rule the city, harassing and robbing Lagosians, undermines government. Some of the problems are endemic and need extra force and determination to tackle. For instance, Lagos being attractive to most people drifting from the rural to urban centres end up being home to criminals, aided by unavailability of jobs compared to the high influx of migrants.
Past governments of the state found it necessary to once in a while undertake aggressive sanitisation of Lagos, by clamping down hard on criminals and making the city liveable. Hoodlums and sundry other criminals need to be regularly dislodged and their hideouts demolished. Getting rid of the nuisance would, certainly require the state government to take drastic measures and muster the necessary will to mobilise the police and other security agencies to fight and sustain the battle until the menace is eradicated.
Sustaining this tempo demands uncommon commitment if Lagos is to achieve the dream of Sanwo-Olu to rank it with mega cities in other climes such as Jakarta, Sao Paulo, New York, among others. Residents and visitors alike must feel free to move about without fear of intimidation or harassment. Life must be safe in the city.
Although successive governments of the state, including the incumbent, have been working hard to make the city work; Lagos needs modern infrastructural development. There is need for new roads to replace the old dilapidated ones; and expansion of road network befitting a huge urban population with its transportation needs. Free flow of traffic will discourage street traders and hoodlums on the highway. Besides, the authorities must continue to develop water transportation beyond its present level.
Commuting from Victoria Island to Apapa, for instance, could take only 15 minutes by ferry. But the same journey could take three hours on very bad days moving by road.
The Fourth Mainland Bridge that has been on the drawing board for sometime should be implemented. The bridge will go a long way to divert traffic and reduce congestion in the city. All these support suggestion that Lagos be accorded a special status and given special grants by the Federal Government in view of its centrality to all Nigerians.
It is also noticeable that crime rate spiked following the #EndSARS protests. The police are unfortunately too slow in recovering from the #EndSARS trauma. While their dilemma is understandable, they have an opportunity to relaunch themselves and their relevance. This they can start by unleashing appropriate onslaught against traffic robbers. Sanwo-Olu should also rise to the occasion and re-invigorate the police. The Governor's recent donation of crime-fighting equipment to the police is commendable.
Such collaboration should continue to boost the morale and capability of the police; and if necessary, should be tied to fighting traffic robbery in the state.
Traffic robbery should feature regularly in the official security meetings in order to keep tab on it. A medium and long term panacea is to of course find jobs for the teeming idle youth whose numbers are increasing alarmingly in the state, aided by unchecked influx of youths from other states who see Lagos as their green pasture. Jobs creation strategies must be continually on the state's front burner. In the immediacy, the Governor should charge the police, and mobilize local and state security outfits to address traffic robbery and restore pride and sanity of Lagosians.