2023 Honda CR-V Leaked Testing Heavily Camouflaged In Europe (Photos)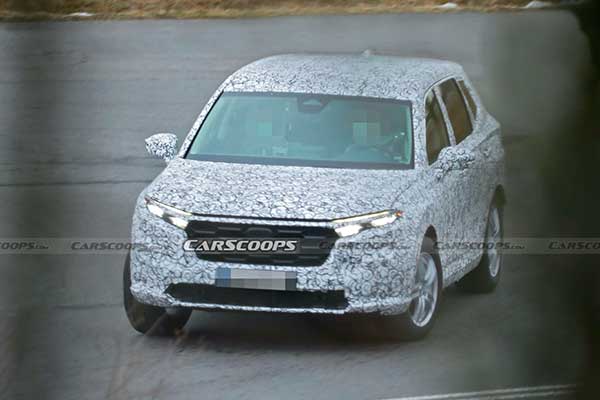 These are the 1st glimpse of the 2023 Honda CR-V and it looks way larger than before which could mean it may be a 7 seater SUV. The current model made its debut in 2016 and was facelifted 3 years ago and now it's ageing. This prototype model was caught testing somewhere in Europe and from its looks, Honda is aiming big.
Upfront is a grille that shares many similarities with the recently revealed HR-V, indicating that the CR-V will embrace Honda's new family face. The headlights appear to be disguised, with camouflage used to add a separation on the front lights. The bonnet appears to be both taller and longer than the current model indicating a larger engine bay. However, a new CR-V is unlikely to feature any engine configuration greater than a four-cylinder. In fact, we expect an increased emphasis on electrification from the sixth-generation SUV.
The side angle not only illustrates the bump in size but emphasized by the bigger quarter glass. This allows for a peek inside the cabin where the dashboard has tablet-style infotainment on top of the centre console. The touchscreen sits upright as opposed to the current CR-V where the infotainment is slightly angled and rests on the centre console.
As these are early shots, don't expect a CR-V replacement to be unveiled this side of 2022. A reveal early to mid next year is the most likely outcome.