2024 Ford Mustang Unleashed With Modern Looks Yet Traditional Character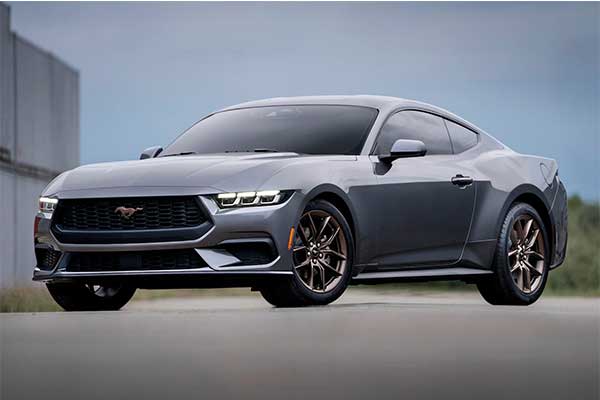 This is the 2024 Ford Mustang, probably the final Ford pony car to be built following the template laid down by the original in 1964, and almost certainly the only one that will ever let you rev its V8 engine by pressing the key fob while standing on the sidewalk.
Revealed yesterday, the iconic pony car will continue on the same platform with a revised look, a pair of gas engines—including the requisite V-8 with up to 500 hp—and a tech-laden interior to attract a new generation of connected buyers.
The front end is squarer and said to be inspired by the original Mustang, but its new headlights, with their tri-bar LED elements, are a modern touch. Its three-bar taillights remain a signature detail, but they're more pronounced than ever. The car's hips are also wider, and the rear overhang is shorter.
Inside, the car now has a customizable 12.4-inch digital instrument cluster with 3D animation software courtesy of Unreal Engine. Instead of traditional cool blue and light grey tones, this now has a copper appearance theme like that of the Mustang Mach-E. This display flows toward a 13.2-inch SYNC 4 center screen angled toward the driver, from which you can control just about everything, including the ambient lighting. A single piece of glass connecting the two adds a touch of class.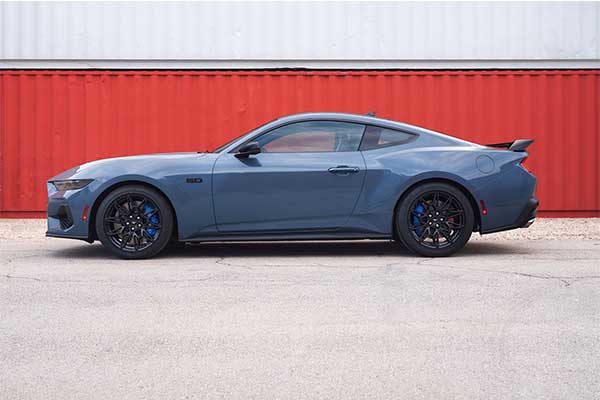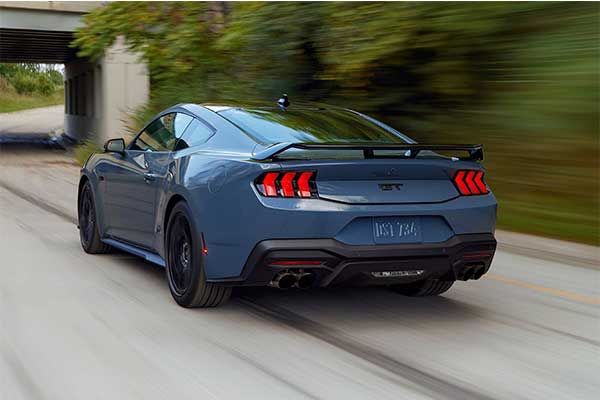 Under the bonnet, both the 2.3-litre twin-scroll turbocharged Ecoboost four-cylinder and 5.0-litre 'Coyote' V8 are carried over, although the former has been comprehensively updated with a new bore and stroke design and a fresh turbo. The naturally aspirated V8, meanwhile, gets less dramatic updates but does come with a new dual cold-air intake. Both engines are claimed to push out more power and torque while being more efficient.
On the transmission front, the four-cylinder Mustang is now automatic-only after just 10 percent of customers raised their hand for the EcoBoost/six-speed combo in the final years of the sixth-gen Mustang. But while the 10-speed is now standard there, the manual trans will soldier on as the base gearbox in the V8-powered Mustang (it represents over 40 percent of GT sales). And as previously reported, both of those gearboxes send power to the back axle alone. Other features are present in the Mustang but they will be too much to list.
The 2024 Ford Mustang will hit dealerships in early summer 2023. Full specs and pricing will be released closer to the market launch.