Chrysler 300 Bows Out In Style With A Limited Model Using The 6.4 V8 Powerplant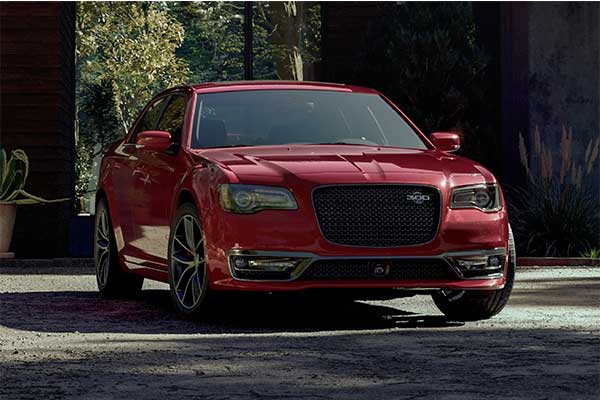 Chrysler is discontinuing the 300 and unlike other cars to be discontinued, the American automaker just added a send-forth model in the guise of the 300C which will be limited to just 2000 models.
"We're celebrating the Chrysler 300 and its iconic legacy in the automotive world," said Chrysler brand chief Chris Feuell. "The Chrysler 300 changed the automotive world in so many ways, and we will carry that spirit of ingenuity forward as we transform Chrysler with a fully electrified future and breakthrough customer experiences."
As a proper sendoff for the 300, Chrysler has shoved its naturally aspirated 6.4-litre V-8 with 485 hp and 475 lb-ft of torque under the hood to create the 300C. If that name sounds familiar it's because the 300C was originally introduced in 1955 and returned in 2005 before fading away again after the 2020 model year. The engine measures in at 392 cubic inches and will launch the 300C from 0-60 mph in 4.3 seconds, push the full-size sedan through the quarter mile in 12.4 seconds, and propel the car all the way to top speed of 160 mph.
An eight-speed automatic transmission is connected to the engine and is geared for "maximum performance" and can shift in a mere 160 milliseconds. Buyers will also find a limited-slip differential and a four-piston Brembo braking system with red callipers. They're joined by an adaptive damping suspension and an active exhaust that pumps the sound of the roaring V8 through two sizable tips.
The exterior is styled with black chrome accents on the front end, black headlight and taillight bezels, and round black exhaust tips. The 300C rides on 20-inch wheels and the limited-edition model can be painted Gloss Black, Velvet Red, or Bright White.
A new 300C logo—which echoes the tri-colour 300C logo of the 1950s—adorns the front grille and is embossed into the headrests of the black Laguna leather seats. The seats, along with the doors and dashboard, also feature silver contrast stitching. Standard equipment includes a 19-speaker Harman Kardon sound system, plus heated and ventilated seats and a heated steering wheel.