2023 Pagani Utopia Replaces Hyuara, Comes With A Manual Gearbox And An AMG V12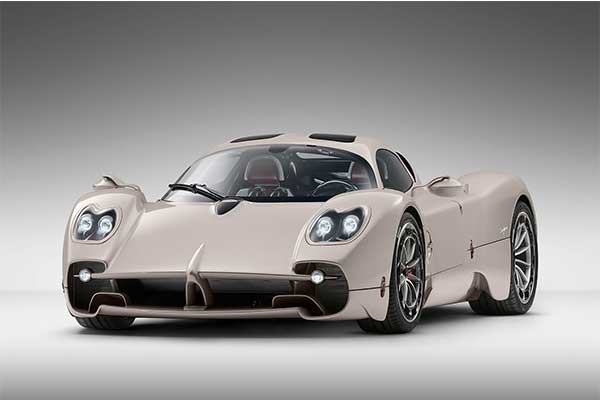 Pagani has broke the cover of its next-gen hypercar the Utopia and it looks absolutely fantastic while also taking a cue from other models before it. Set to replace the Hyuara, the Utopia is just limited to 99 units with all models already sold out. The price is set at $2.5 million
The Utopia's design was also influenced by a quest for a "timeless" and "simple" look, said owner and chief designer Horacio Pagani, with customers brought in to help design the new car.
After six years of development, the car gains a smoother look compared to its predecessor's aggressive active aerodynamics, ditching add-ons like spoilers in favour of a functional look that nevertheless achieves greater downforce and reduced drag over the Huayra. At the rear, the quad exhaust – a Pagani staple – continues.
Horacio Pagani said: "We put our passion, effort and sacrifice into creating something timeless and cutting edge in terms of technology.
"After being completely absorbed by this gruelling creative process, the ideals represented by the project became so intimate to me that any attempt to describe it would seem inadequate."
Pagani builds some of the finest interiors of any automaker, and the Utopia is no exception. Like its predecessors, the Utopia's interior blends the past with the future in a steampunk sort of way. There are no massive touchscreens inside, actually taking a step back in that department compared to the Huayra. But who needs Apple CarPlay when you have hand-milled aluminium gauges and controls? The shifter linkage is our favourite element of the interior. Not only is it a gated manual box, but it also leaves the gear linkage exposed like a Spyker. The transmission itself looks like a work of art, and we imagine it will be a work of art to use as well.
The Utopia packs a 6.0-litre twin-turbo V12 with a 60-degree angle between the cylinders from Mercedes-AMG. It makes 852 horsepower at 6,000 rpm and 811 pound-feet of torque from 2,800 to 5,900 rpm. Buyers can select a seven-speed automated manual transmission that Pagani claims is the quickest shifting possible gearbox with helical gears. There's also a true seven-speed manual with a clutch pedal. The rear axle has an electro-mechanical differential.