BMW Showcases Dune Taxi Electric Prototype With A 536Hp Motor In Saudi Arabia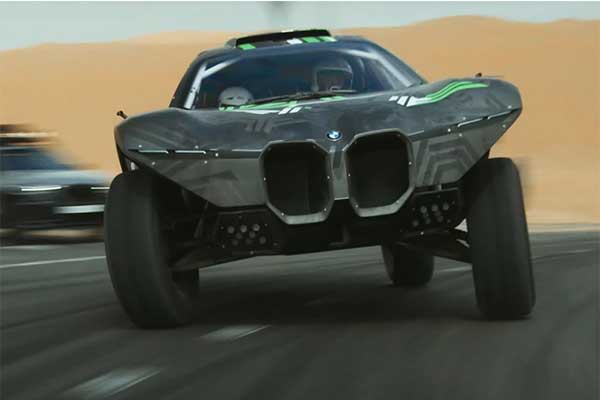 BMW recently teased an electric off-road racer called the Dune Taxi in a promotional video released by its Middle East division. The automaker hasn't made a formal announcement about the Dune Taxi or where it will be racing, but the vehicle resembles the Odyssey 21 used in the Extreme E series.
The high-riding, electric beast wears the company's enormous new grille but we'd argue the kidneys are – maybe for the first time – proportionate with the body. The Dune Taxi appears to have gullwing doors and a roof scoop, part of the natural fibre-reinforced polymer body. Slim LED lights at the front and rear give the off-roader a futuristic vibe while the stripped-down cabin has a full roll cage and "Cosworth" lettering on the centre control stack.
BMW hasn't made any official announcements yet, so there are no technical details. If we had to guess, the Dune Taxi likely has an onboard generator powered by a gas or diesel engine. Audi uses a similar system in its RS Q e-tron E2 Dakar Rally buggy. BMW also used a similar system to extend the range of its i3.
Underneath all that veggie-friendly bodywork is a mighty impressive sounding off-roader. According to the video, the car is fitted with an all-electric powertrain that kicks out 400kW and 1,000Nm, which equates to more than 536 hp and 737 lb-ft of torque.
There's also a pretty serious suspension setup, which BMW says offers up nearly 16 inches of travel and keeps the Dune Taxi running true as it tackles the dunes, jumps and, apparently, roundabouts of Saudi Arabia.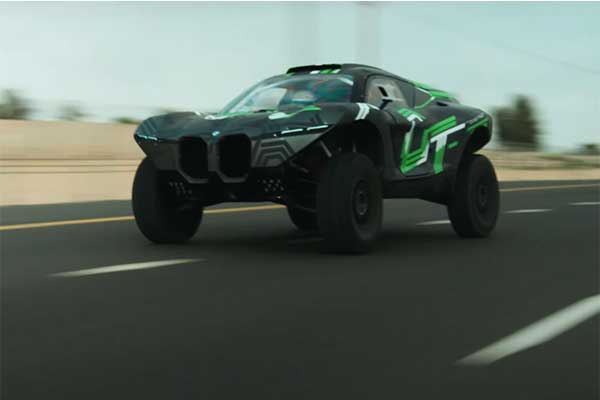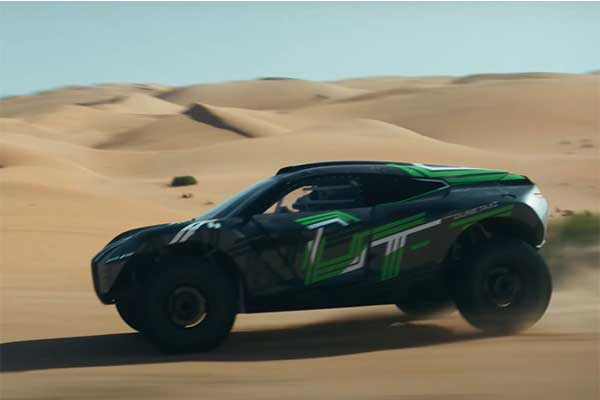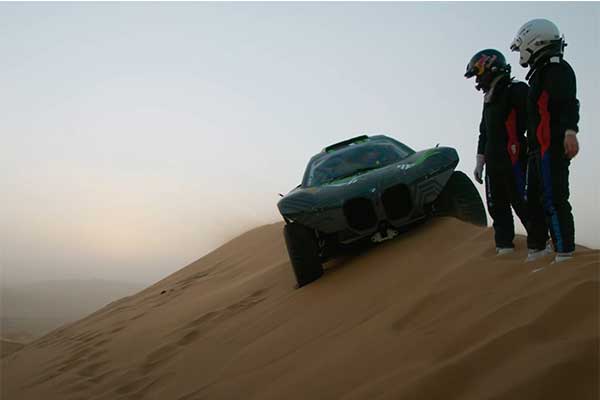 Video