2025 Toyota Camry Unleashed With Hybrid Power And Optional AWD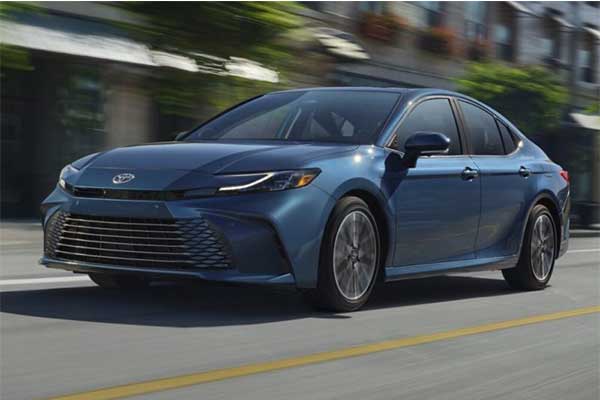 Toyota has presented a new version of one of its most important models. We are not talking about the Corolla or RAV4, but about the Camry, which is still difficult to find, especially in the United States.
Although the silhouette of the 2025 Toyota Camry is very similar to that of the current one, the model is mainly new. Just look at the shape of the windows and the shape of, especially, the rear doors. If such things remain unchanged, it usually concerns a model that is a further development of its predecessor, but that is not the case here. The new Camry has C-shaped headlights that are somewhat reminiscent of the Prius and have a wide grille at the bottom of the front. The part between the headlights is relatively closed, which also makes the Camry optically in line with cars such as the new Prius, Crown, and even the bZ4X.
We also see strong similarities between the new and the outgoing model at the rear, but everything is really new. The rear is characterized by taillights that follow the line of the headlights with their C-shape. Between the rear light units, we find a plastic strip where Toyota writes out the model name of the car in decent size. Things like the rear bumper look more curved and therefore more pronounced than those of the Camry it replaces.
On the inside, we find a fairly tidy dashboard that, with its horizontal lines, looks calmer than the interior of the outgoing generation Toyota Camry. The infotainment system, now 8 or 12.3 inches in size, is now more integrated into the cockpit. Behind the steering wheel, we see a digital instrument cluster that measures 8 inches as standard and 12.3 inches as standard. Toyota has clearly chosen not to ban physical push buttons. Smart and ergonomic.
Powering the Camry is a 2.5-inline 4 that, together with an electric motor, produces 228 hp. There is also an AWD variant with a 2.5 and two electric motors that produce up to 235 hp.