234Drive Pranks Petrol Attendants By Trying To Fuel Electric Tesla Model X At Filling Station In Lagos (Video)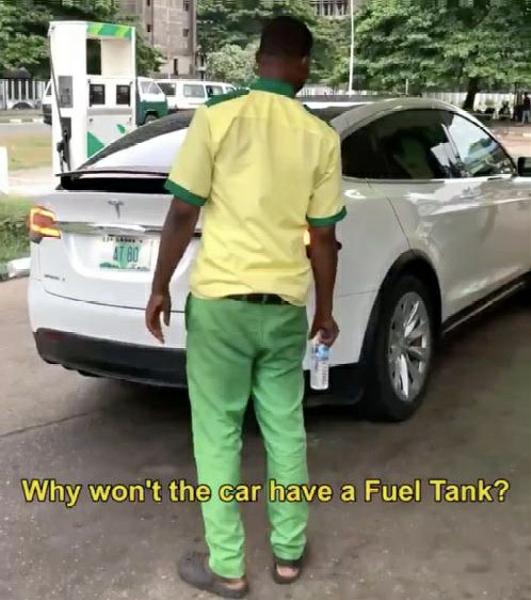 234Drive takes Electric Tesla Model X to buy fuel at filling station in Lagos, petrol attendants becomes confused cause it has no 'fuel cap'.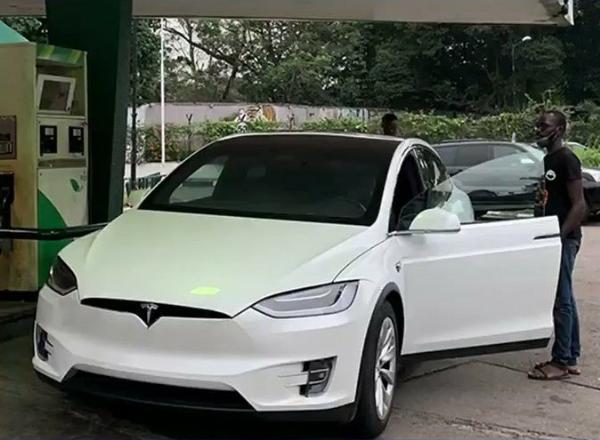 Guys at 234Drive's search to know whether Nigerians can identify an electric car has generated reactions online after driving a Tesla Model X SUV into a petrol station in Lagos.
A short clip shared by 234Drive on Twitter (tweet now deleted) shows visibly confused petrol attendants as they keep searching for the electric Tesla SUVs fuel door.
Video
After several attempts in trying to figure out where the fuel door is, the 234Drive later told the fuel attendants : "You no know say na Tesla be this? E no dey use petrol, na electric car".
While the clip is meant to prank on the attendants, many users online believes that 234Drive's motive was just to make mockery of them as well as to show off their Tesla.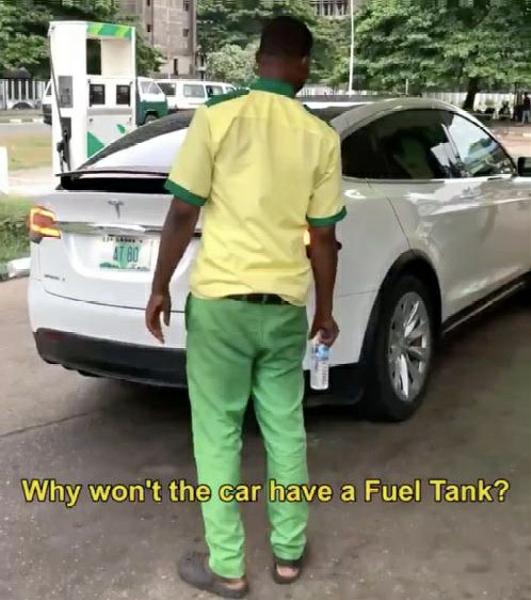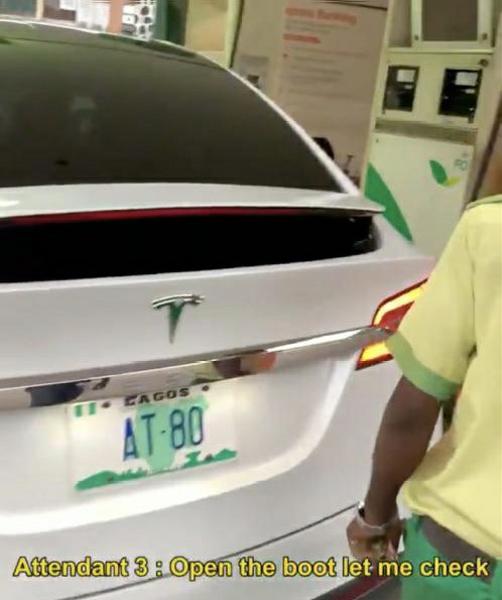 Below are some of the comments :
A user, @poluwatosyn, said:
"Black Man, Black sense. person wey use "show off" swear for this part of the world don run mad but I enjoy the cruise though."
Another user, @Miz_Fey, said :
"It's the reaction the attendants gave at the end for me, unbothered and it definitely showed the clear stupidity of the 'pranksters'. Mtchew."
A user, @unclefunbi, who sees nothing wrong with the prank, said :
"I see nothing wrong about this…. I don't understand people's fuss about this video. This guy review cars, I see his videos on TikTok and I don't think degrading the fuel attendant was the intention."
In a related News :
We've earlier reported how a lady tried to fuel an an all-electric car as she tried to stick a fuel pump nozzle into a Tesla Model S charge port.
After several failed attempts, a good Samaritan walked up to her and explained to the battery-powered car needs an electric charge from an EV charging station and not a petrol/diesel .