Lady Buys All-electric Tesla Model X To Celebrate Graduation (PHOTOS)
Young lady buys an all-electric 2021 Tesla Model X Sports Utility Vehicle (SUV) to celebrate her graduation.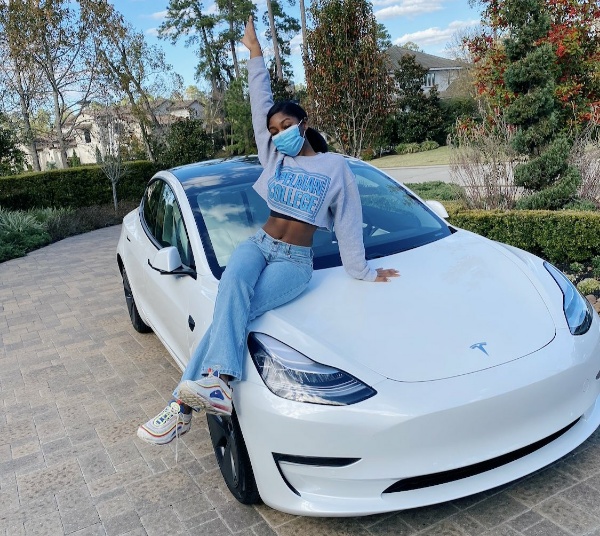 A young lady with the twitter handle, g.
@darkoooo_ has gifted herself 2021 Tesla Model X all-electric SUV to celebrate her academic achievements.
Sharing the news with her followers, g.
@darkoooo_ captioned the picture of herself posing with her new electric ride with :
"Graduation gift to myself! Flex on my ex, in my Model X or whatever Jhene said"
Below are the reactions that trail the gift:
A user, @kxxshh, said; "If you know this woman you know she deserves this and everything else coming her way."
Another user, @NRJ38421752  said; "It's only a Tesla. I want to buy a Porsche Taycan."
Third user, @kashleek, replied: "Only? You got one?"
Fourth user, @Whos_Todd256, said;
"Why is it that everytime a woman shares a pic of their new house, apartment or car there's always dudes hating in the thread lol I don't get it smh."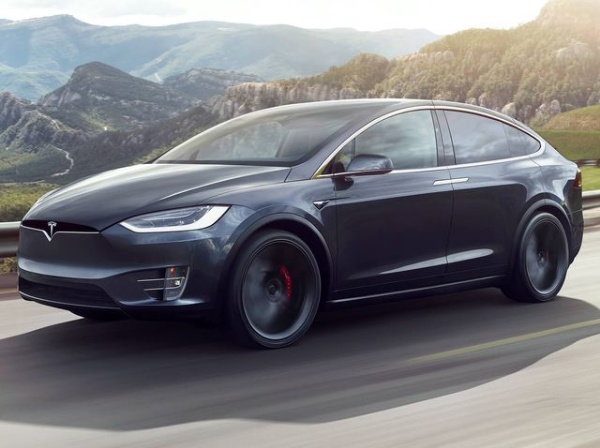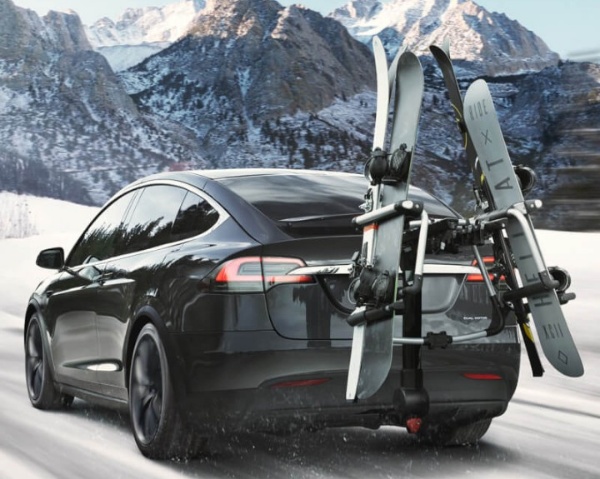 Model X is one of the safest SUVs ever. Built from the ground up as an electric vehicle, the body, chassis, restraints and battery technology provide a very low probability of occupant injury. Model X is one of the safest SUVs ever.
Depending on the variant, Model X comes with a 341 to 371 mile range, and a claimed zero-to-60-mph time of 2.6 seconds when its Ludicrous Mode is engaged.