More Than ₦36 Million Worth Of Tyres & Rims Stolen From A Car Dealership In Louisiana (Photos)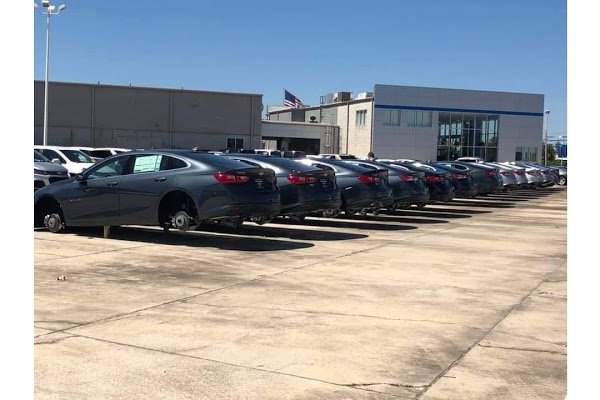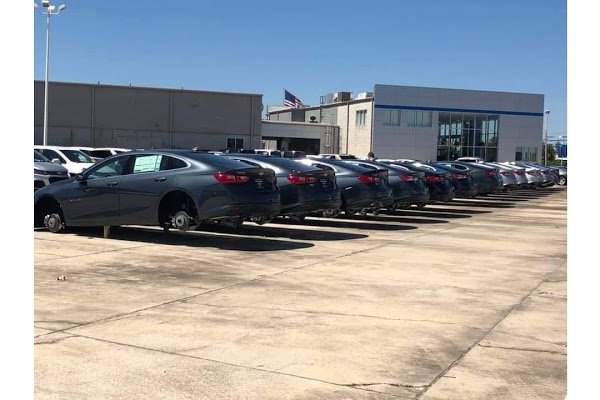 Tyres and rims are very important components of every car. A car dealer in Louisiana woke up to a nightmare after thieves raided his dealership and made away with several rims and tyres worth $120,000 (₦36 million). The manager discovered that several of the vehicles were just sitting on wooden blocks.
After counting the affected cars, it was discovered that a total of 124 tyres and rims were stolen from the Matt Bowers Chevrolet dealership in Slidell, Louisiana, northeast of New Orleans.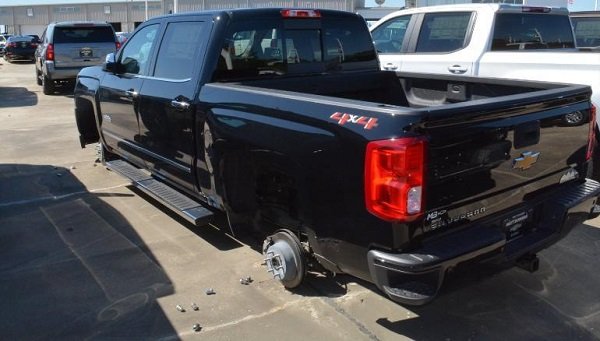 Security cameras showed two men sneaking on to the property at a very odd hour (early morning hours).
The thieves managed to leave the lug nuts scattered on the ground next to the tireless vehicles.
"They defeated locks, alarms, surveillance video, and went as far as to manipulate the exterior lights in the parking lot so they could work in the dark of the night, completely undetected," police said.
After the raid, they loaded the tyres and rims onto a truck and drove away.
"They are very selective on tires," said Michael Cutshaw, general manager of the dealership. "They go for the 20s and 22s that are on cast aluminum wheels." The owner of this dealership also offered a $25,000 (₦9 million) reward for information leading to the arrest of the suspects.