5 People Who Destroyed Their Expensive Cars To Show Their Displeasures (Photos)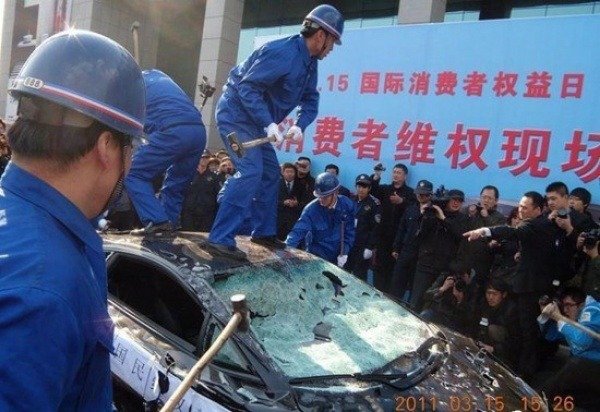 5 people who destroyed their expensive luxury cars to show their displeasures with the car manufacturers and dealers.
What will you do if your expensive ride keeps visiting the mechanic? To these five disappointed people, the best they could do to show their displeasures with a car manufacturer or dealership was to destroy their cars.
1) $750,000 Lamborghini Gallardo destroyed because of engine problem.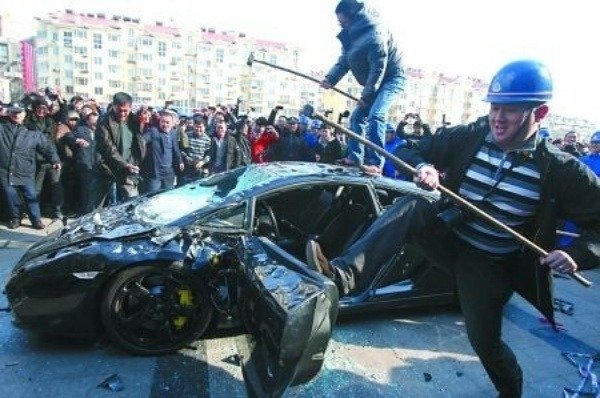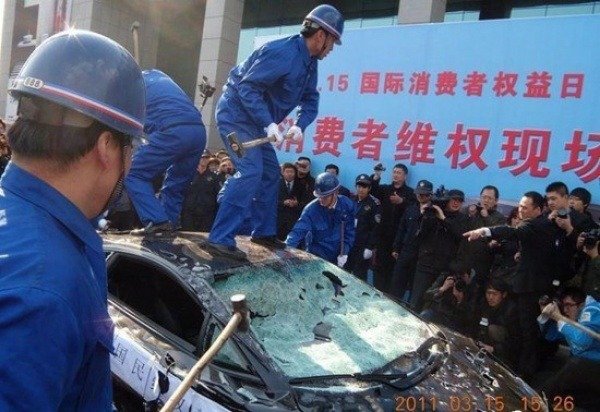 In 2011, a Chinese businessman named Han Nan hired men to destroy his ₦275m Lamborghini Gallardo in front of a crowd on World Consumer Rights Day.
Han Nan was reportedly fed up with a mechanic who couldn't fix an engine problem, so he decided to have the car smashed.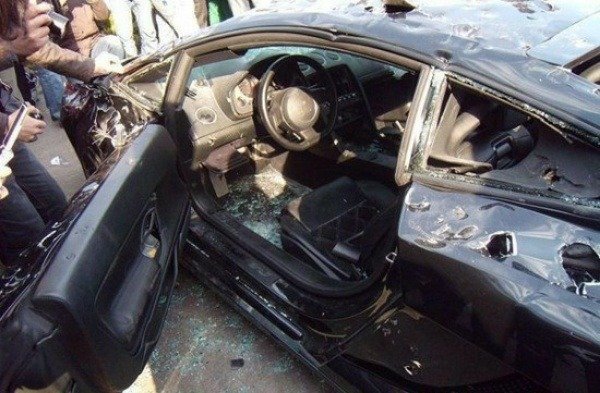 2) A ₦61m Mercedes-Benz S63 AMG smashed with a golf club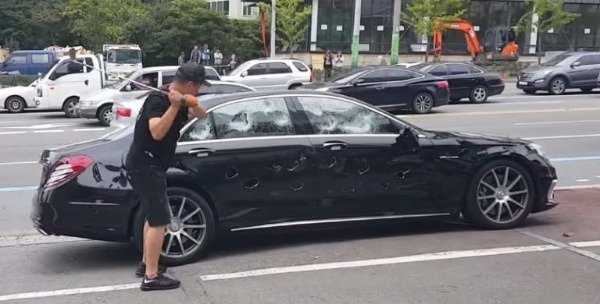 A Mercedes dealer promised to exchange a faulty S-Class with a new one after the owner complained of stalling engine on three separate occasions.
When the engine stalled for a fourth time, the korean owner took the S-Class back to the local dealership. But this time, he met only workers, who told him they couldn't do anything until their boss returned from an ongoing business trip.
Not satisfied with this explanation, the frustrated owner decided to smash his car using golf club with his own hands.
He said
"The Mercedes-Benz S63 AMG was my dream car since I was little,"
"I worked hard for 15 years to buy this car, but the car crushed my dream and almost killed my family. Now, the company is completely ignoring the situation."
After smashing the car, he said :
"But now I just feel good that I damaged this deadly vehicle."
3) ₦120 million Mercedes-AMG G63 SUV dropped from a helicopter
Last year, a Russian vlogger shows his displeasure with Mercedes by dropping and destroying his Mercedes-AMG G63 from helicopter.
In a shared video, Igor Moroz, who specializes in pranks, said the SUV needed repairs every month and the dealer has refused to repair some of the faults under warranty.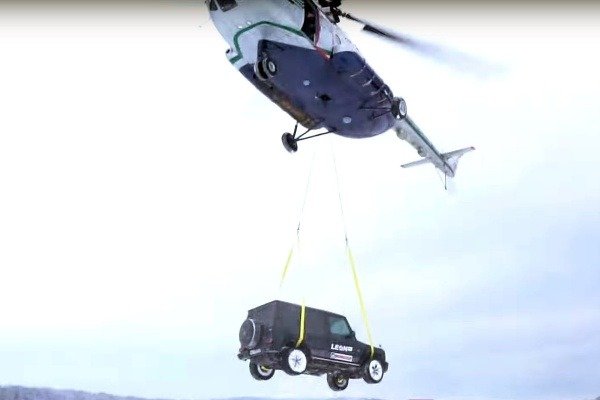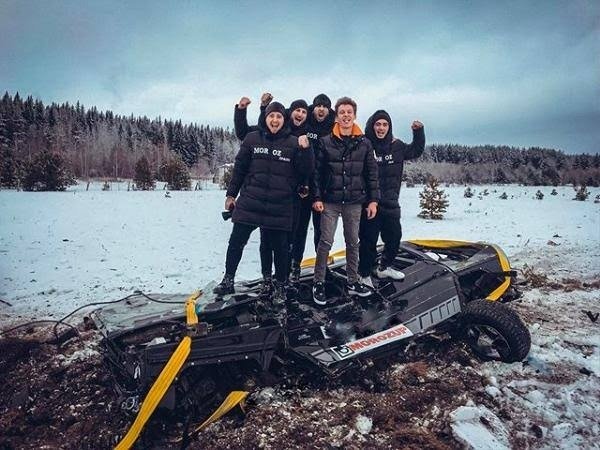 To do this, he airlifted the SUV into the Karelian sky and dropped it to the ground from almost 1,000 feet. The one-time high-riding and iconic SUV was smashed in a matter of seconds.
4) Angry businessman in 2017 sets his 7-Series on fire outside BMW's headquarters in munich
In 2013, an Iranian-born businessman Hadi Pourmohseni was so disappointed with the quality of his leased 2008 BMW M6 and the dealer's service that he decided to ruin the car with a sledgehammer and axe outside the Frankfurt Motor Show in 2013.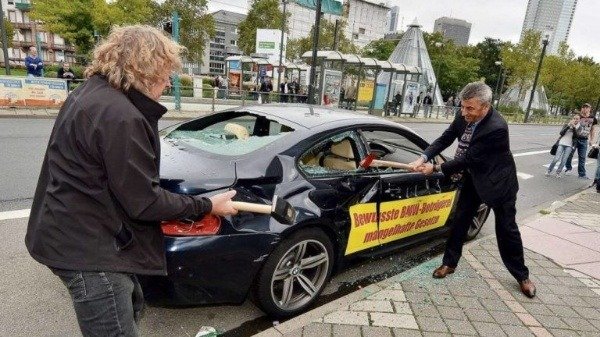 BMW agreed to look at the problem as long as the smashed 2008 BMW M6 was returned to original condition.
He complied and restored the sledgehammered luxury sedan to its original condition, only for him to smash it with a sledgehammer again outside of the Geneva Motor Show in 2014.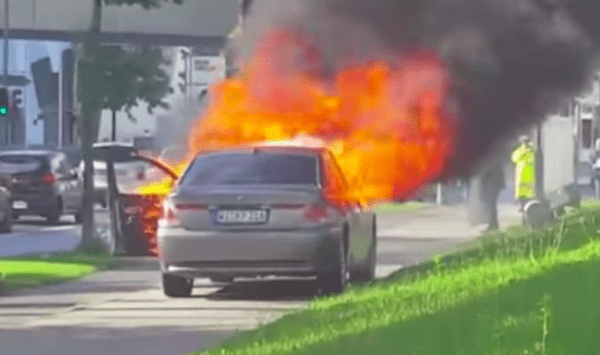 Then in 2015, he set a BMW Z3 on fire. Still not satisfied that. In 2017, two years after the last destruction, he sets his 7 Series on fire outside of BMW's headquarters in Munich.
Pourmohseni, who has stopped driving BMWs, is now piloting a Mercedes Benz S350.
5) Chinese destroys his $423,000 Maserati because he was angry with dealer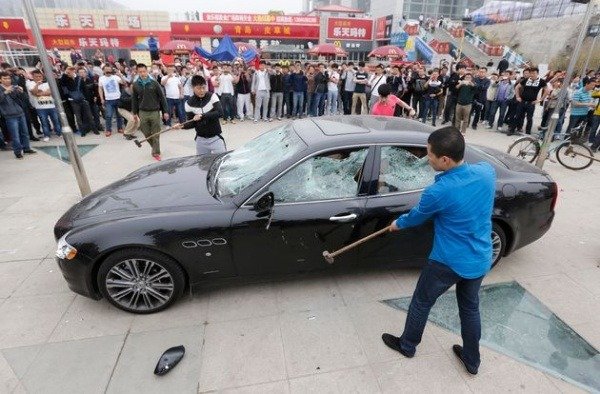 In 2013, an angry Chinese, identified only as Wang, paid three men to trash his ₦155m Maserati Quattroporte in front of press and bystanders during the Qingdao International Auto Show.
According to him, the dealer had replaced faulty parts in his vehicle with used parts. Wang also accused both the dealer and an insurance company of fraud.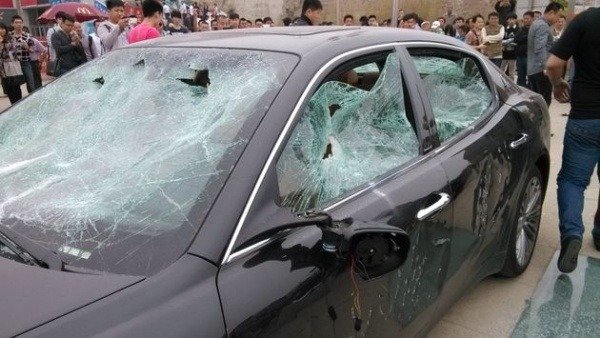 Wang told the press during the car's destruction that :
"I hope foreign luxury car producers acknowledge clearly that Chinese consumers are entitled to get the service that is commensurate with the brand,"
Commenting on the development, Maserati China said :
"We deeply regret that the customer decided to terminate bilateral talks in such a sudden manner,"
Think You Know Other People Who Destroyed Their Expensive Luxury Cars? Feel Free To Add More In The Comment Section Below.
Related Post :

Angry Businessman Sets His 7-Series On Fire Outside BMW's Headquarters In Munich