6 Places In Lagos You Should Be Careful To Avoid Danfo Drivers Wahala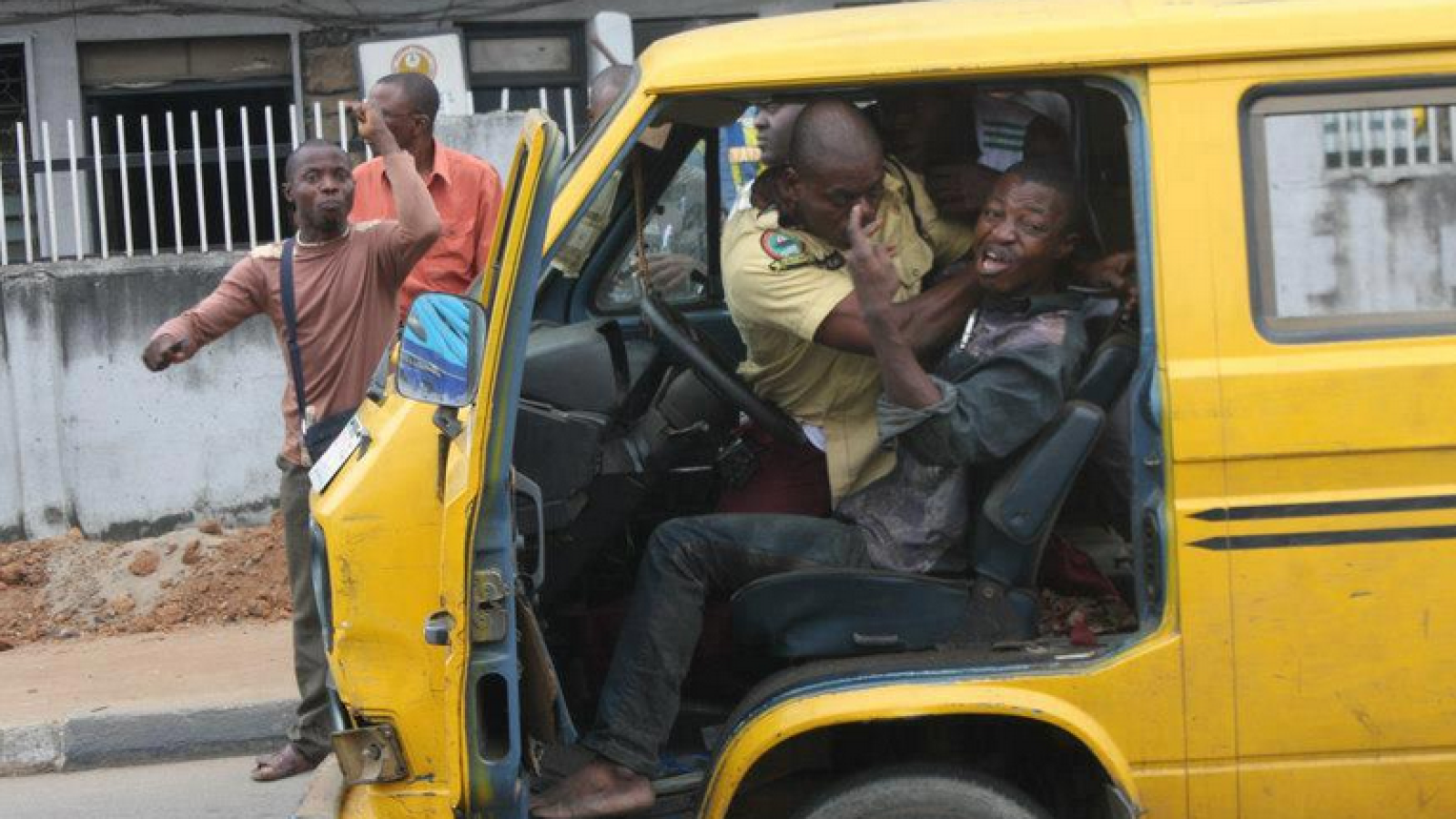 So Danfo drivers freak you out ?, me too !!.You might get lucky and encounter the patient ones ,but a huge percentage of them are impatient,rough,and careless.All thanks to their rugged Volkswagen,they have no fear.There are areas in Lagos with a low population of these guys.On the other hand there are places swarming with them.So if you are new to Lagos and want to know places you could possibly avoid if you don't want to get into a tug of war,or simply don't want your cute ride scratched or bumped into, this is for you.
Iyana Ipaja
I would be kicking off with this location.Located about 15 minutes away from Ikeja the capital of Lagos.The Danfo drivers in this location are a true definition of stubborn.They park on the major way to pick up passengers,with about 30 or more of them simultaneously struggling for space to pick up passengers .If you are not very careful here you might get bashed.
Oshodi
Moving forward beyond the capital towards the ever notorious Oshodi .Without a doubt there has been significant improvement in the congestion of Oshodi .But that has not taken the Danfo drivers away,because the road here is wider compared to Iyana Ipaja its quite safer ,but caution should not be thrown to the wind if you still want to ply this route.
Ojuelegba
This location is almost impossible to escape if you live in Lagos,because of its link to various parts of Lagos including the Island.Some specific places are under the bridge and towards LUTH .This boys have no chill.My advise -Don't contend with them.
Yaba
This environment is well known for higher institutions and a good number of government offices,and the popular Yaba market -one of their major domains.With operational technique and style similar to Iyana Ipaja,they occasionally obstruct traffic,especially those going to Obalande .Congestion in this location  occurs mostly from around 4pm all the way to 8pm .Another area in Yaba where they can be troublesome is Sabo very close to the Police station.
Obalende
This location is like merging the qualities of all the above mentioned ,so you can imagine what its like .
Mushin
Saving the best for the last,this location is what I call the "Danfo War Zone".This guys don't have the words patience and drive ethics in their dictionary.They do all sorts of things. If you have ever wished for a location to watch a real life "Fast and Furious" *in a movie commentators voice* to see the adrenaline pumping through their eyes,the drifts,the smokes ,the thrills ,the drag races,the sweat,the red eyes,the insults *somebody stop me !!! …….one more..* the smelly white arm-pits…..Live in Mushin !!!
.
Hope you enjoyed this guys , I know you have experienced some locations with Danfo driver wahala .Kindly comment and let me know.
Also don't forget to share !!.