6 Strange Military Vehicles Intercepted At Nigeria/Cameroon Border (Photos)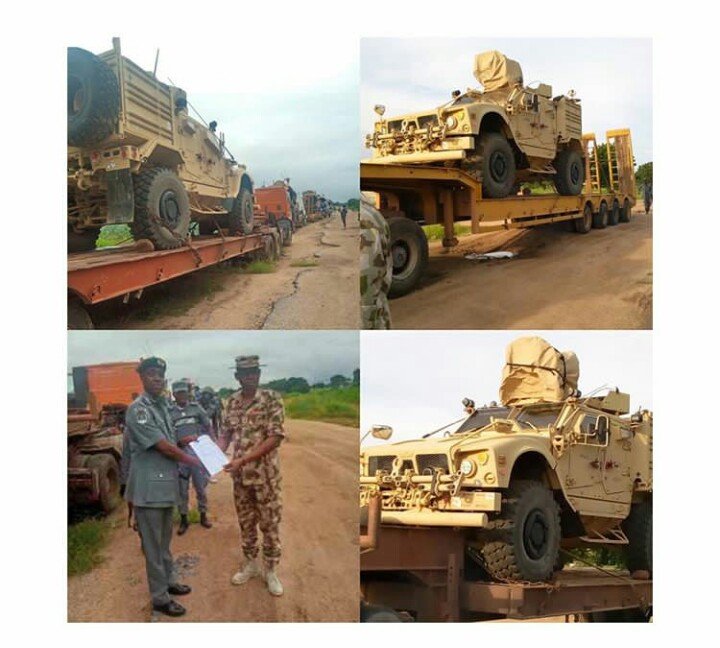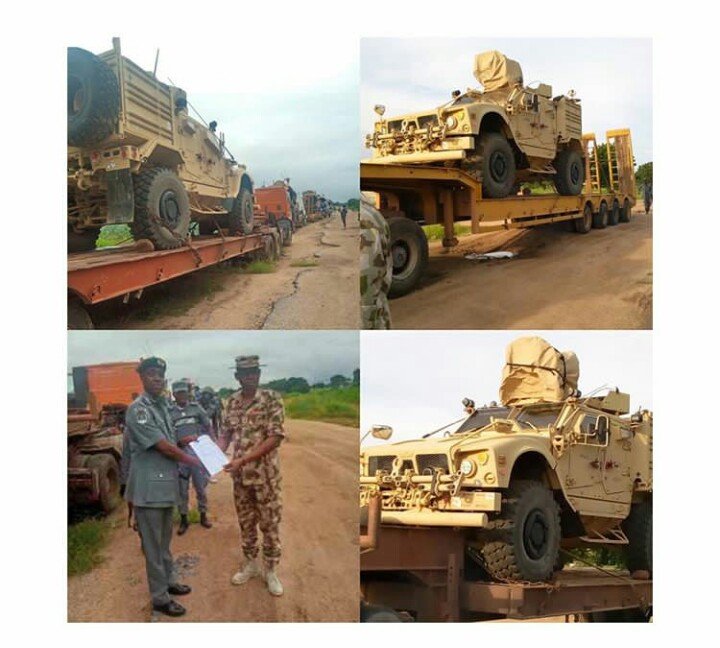 According to Sahara Reporters, Six mine-resistant military vehicles were intercepted by a joint security operatives in Konkol, a border community in Adamawa State, between Nigeria and Cameroon republic.
The equipment have been handed over to the Nigeria Customs Service (NCS) in the interim. Nigerian Army could not immediately verify the ownership of the equipment, where they were being shipped from and their destination.
According to Premium Times, the military high command in Abuja have ordered an urgent investigation into the discovery. It is illegal to import such equipment without an end-user certificates from the Office of the National Security Adviser (ONSA), which is the only federal agency with powers to issue such document.
More Photos Below;