8 People Who Arrived From Spain For A Wedding Die In An Auto Crash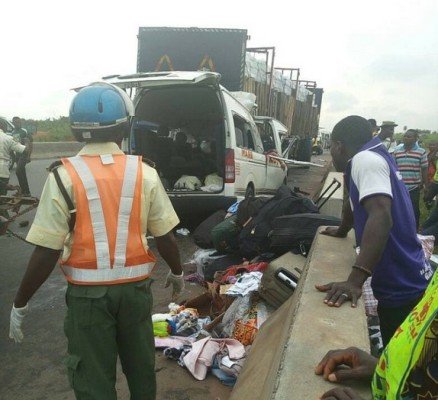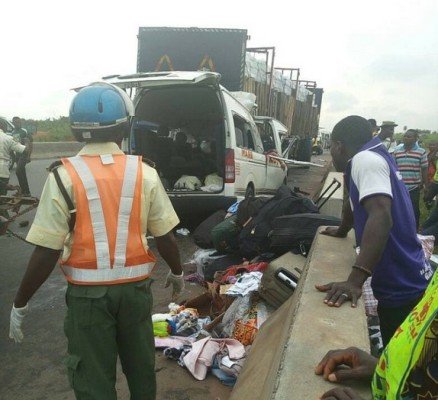 The accident that claimed the lives of many occurred along Lagos-Ibadan expressway. The accident involves a white Toyota Hiace bus and a clue Mack heavy duty truck.
The Public Relations Officer of Ogun Traffic Compliance and Enforcement Corps (TRACE), Mr Babatunde Akinbiyi, confirmed the incident to the News Agency of Nigeria (NAN) in Abeokuta.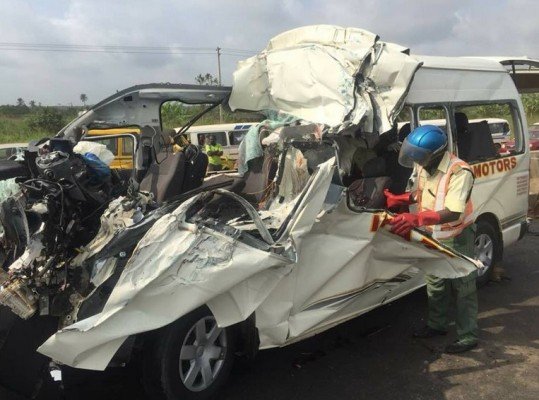 Akinbiyi stated that the accident was caused by speeding and wrongful overtaking on the part of the bus.
He said that seven of the passengers in the bus with registration number BEN-313 YX died on the spot while the eighth person died at the hospital.
"10 persons were involved in the accident – five male and five female. Five male and two female died on the spot while one female died at the hospital.
"The suspected cause of the crash was a speeding commercial bus from Lagos to Benin which lost control and rammed into the truck with registration number MUS-730 XN traveling ahead.
"We also learnt that the passengers in the bus just came in from Spain and had chattered the bus to take them to Benin City," he said.
May their soul rest in peace.
We all need to be very cautious as we drive and we shouldn't forget to watch our speed limits.
Don't drive recklessly on a road you are not very familiar with.
Life has no duplicate. Drivers should learn not to play with people's lives