Sights From A 5-Minute Ferry Ride From Marina To Apapa (PHOTOS)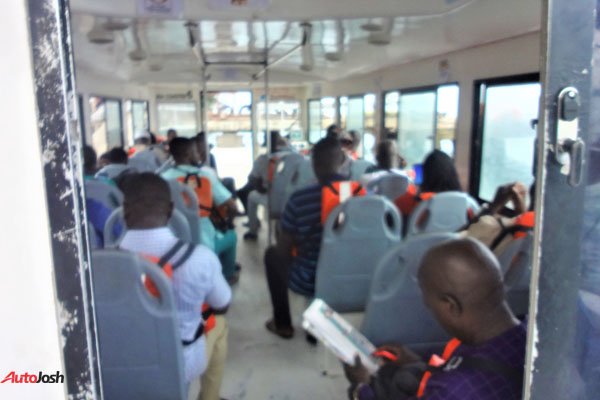 Strangely, for a state that is vastly surrounded by water, commuting via ferry is the least patronised mode of transport in Lagos state.
By the way, do you know that it takes just 5 minutes to travel from CMS/Marina to Apapa?
Yes. That means saving yourself from those gruelling "go-slows" that one experiences on the roads.
Interestingly, more Lagosians have discovered ferries as an option for driving or using buses.
And it costs as little as N100/N150 as ferry fare.
I recently took a ride in one of the privately-owned ferries. It was quite an enjoyable ride.
During the trip, it was easy to tell the first-timers. They were the ones that were too eager to hold on tight to something – or someone.
Anyway, below are some photos of some sights during the trip.