A List Of Government Accredited Driving Schools In Lagos State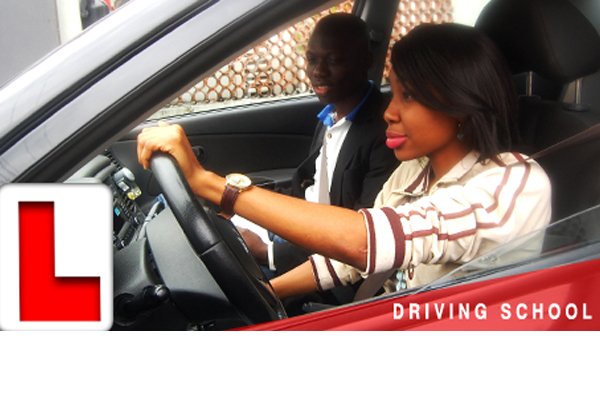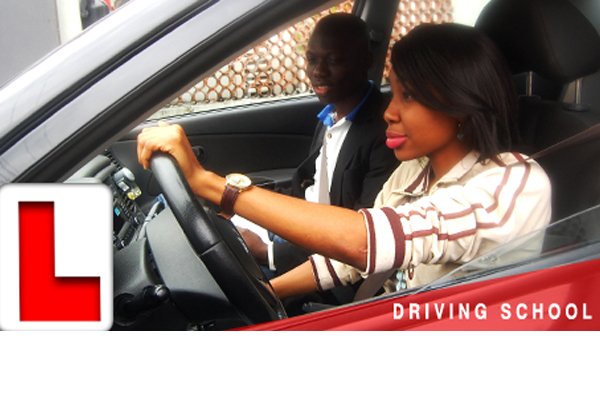 So, you want to learn how to drive a car – and you live in Lagos state?
Now, here is a list of accredited driving schools in Lagos that you can patronize.
These schools can be reached via the attached addresses or phone numbers.
Well, before you dive right into the list, you might want to read this: Tips Most Driving Schools Won't Teach You
Also see:Breakdown  Of Fees Charged By Driving Schools
Best of luck.
13, OLALEYE STREET, SHOMOLU, LAGOS
08023530045
LASU-ISHERI ROAD, AKESAN, LAGOS
08033041416
23, AKINSANYA STREET, OJODU BY TAIWO B/STOP
08023223046
4A, KUDIRAT ABIOLA WAY, ALAUSA-IKEJA
08023188140
ABESAN ESTATE, IPAJA, LAGOS
08026574882
7, AGIDI STREET, OSOGUN KETU, LAGOS
08038119535
SHOP D 22, OLUGBADE MARKET, EGBEDA, LAGOS
26, RAJI ABAYOMI STREET, MAFOLUKU OSHODI, LAGOS
08023588561
IWUAGWU INNOCENT & DRIVING SCHOOL
PLAZA 2, SHOPPING COMPLEX, 699, LAGOS-ABEOKUTA EXPRESSWAY, LAGOS  08033214893
23 ROAD, J CLOSE, HOUSE 1, FESTAC TOWN
08060097262, 08050525828
288, IJU ROAD, IJU-ISHAGA
08034735724
3, COLE STREET, IKORODU
99, BAMGBOSE STREET, LAGOS ISLAND, LAGOS
07035798101
5, JONATHAN COKER STR, FAGBA JUNCTION IJU-AGEGE
08023223046
SUITE G, ARAROMI MARKET, OLD AKUTE ROAD, IJU-ISHAGA
08035383541
20, ARIGIDI STREET, MONGORO
08034016085
20, SAINT FINBARRS ROAD, AKOKA
08033353333
KM 3, LASU-ISHERI ROAD, IGANDO, LAGOS
07026390601, 08023573176
IWEJU SHOPPING CENTRE, IYANA-IBA, LAGOS
08023797762, 08064173655
23, UNIVERSITY ROAD, AKOWONJO
08023180859
1, ABENI BAKARE, MAFOLUKU-OSHODI
08062265902
10, OGUNOLOKO OJA, MAFOLUKU-OSHODI
08028324439
SHOP 041, OGBA RETAIL MARKET, OGBA, IKEJA
08039771768
27, OLUSOLA STREET, OFF OSOLO WAY BY ASWANI ROAD, ISOLO
08056501882
1, TORIOLA CLOSE, OFF OLOWORA ROAD, OLOWORA
08028470627
PROFESSIONAL DRIVING SCHOOL AND SAFETY
314, LAGOS ROAD, MAJIDUN, IKORODU, LAGOS
08034714801
GAO SHOPPING COMPLEX MOSHALASI, ALAGBADO, LAGOS
08023417525, 08053203826
By IFAKO GRAMMAR SCHOOL
08035027385
DEVINE DRIVING INSTITUTE AND ENGR. SERVICE
SUITE 17, LSDPC SHOPPING COMPLEX, OBA OGUNJI ROAD, PEN CINEMA, AGEGE 08033002593
OREMEJI TRAINING GROUND
08035025137
10, AJIBOLA CRESCENT, ALAPERE
08028549075
82, BODE THOMAS STREET, SURLERE, LAGOS
08055187888
1A, OLUSOLA OLUDE CLOSE, GBAGADA, LAGOS
08023653941
89, AGO PALACE WAY, OKOTA, LAGOS STATE
08028458426
17, FAJUMOBI STREET, OFF AKAOMIJO STREET, EGBEDA, LAGOS
07062932809
12TH ROAD, GOWON ESTATE, IPAJA, LAGOS
08056053803
282, IJEGUN ROAD, PAPA MAYOR B/STOP, IKOTUN, LAGOS
08135121960
32, AJASA ROAD OFF MEIRAN ROAD, LAGOS
07083599977
66, OGUDU ROAD, OJOTA-LAGOS
08055300954
721 ROAD, D CLOSE, FESTAC TOWN, LAGOS
08034266298
AGIP B/STOP, OJO BARRACKS, OJO
08037140951
SUITE 1, BLOCK 4, SHOGUNRO ESTATE, IJAIYE ROAD, OGBA
08033821281
EBENEZER OLUWOLE DRIVING SCHOOL
LAGOS STATE
08052268611
3, OLAGUNJU STREET, SABO, AJANGBADI, ONIBU, LAGOS
18, BANKOLE STREET, ISHERI
08023053339
BLOCK 470, FLAT 4, JAKANDE ESTATE, OKE AFA
08023063944
26, AFARIOGUN STREET, OSHODI
08080728133
6, SOYEBO STREET, IKORODU
125, AKOWONJO ROAD, AKOWONJO
08091514847
14, AGODGBA AVENUE, PARK-VIEW ESTATE, IKOYI
08037150497
23, AKINYEMI WAY, BY OMOLOLU ROAD, RANDLE AVENUE, SURULERE, LAGOS  08033469473
KM 5, LASU-ISHERI ROAD, COLLEGE B/STOP, IGANDO, LAGOS
08032401411
7, LASU IGANDO ROAD, ISHERI-OLOFIN, LAGOS
08023093733
18, ADETUMOBI STREET, OSHODI, LAGOS
08023027626
28, IJU ROAD, AGEGE, LAGOS
08062336711
15, BASSEY OGAMBE STREET, SURULERE, LAGOS
SHOP 25, BLOCK 26, ABESAN ESTATE, IPAJA
07086900811