Tanker Driver Who Knocked Down More Than 15 Persons In Onitsha Nabbed By Police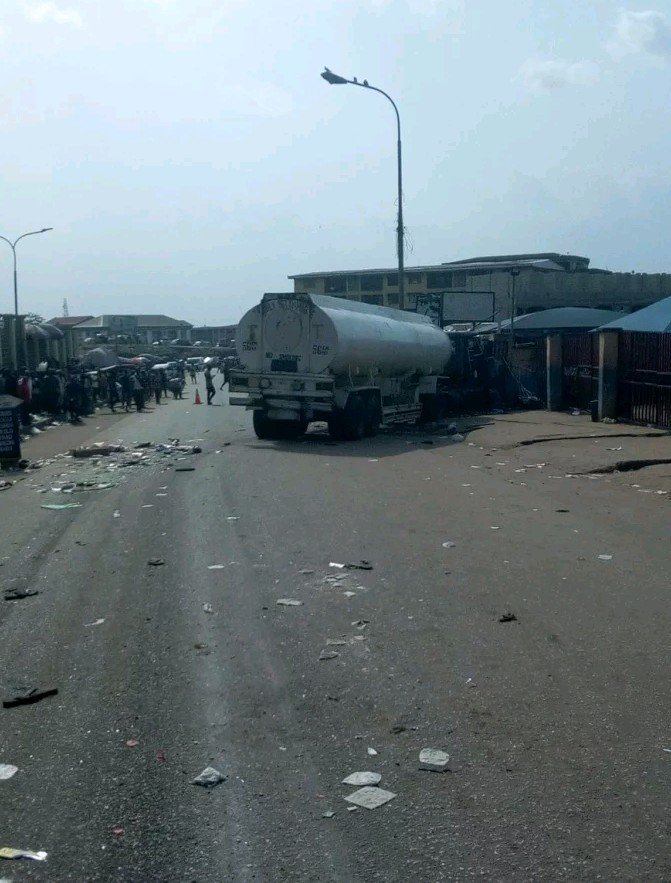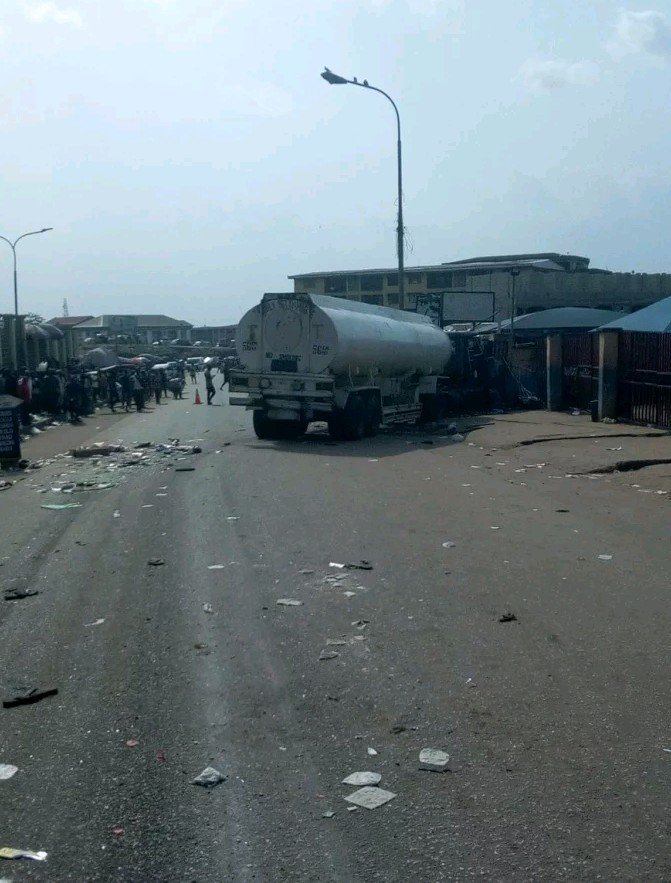 The ugly incident took place yesterday in Onitsha. At around 4:25pm in the evening, there was an accident which involved a Mack tanker with Reg No EFF81XA' loaded with kerosene and driven by one Junior Agari 'm' who's about 35 years of age.
The Truck driver lost control of the vehicle along service lane upper Iweka Onitsha and knocked down more than 15 persons.
Police Patrol team attached to CPS Onitsha arrived the accident scene and rushed the victims to Toronto hospital Onitsha, where Seven (7) persons comprising of Six males and one woman whose identities are yet to be ascertained were confirmed dead by the medical doctor.
12 others are currently receiving treatment.
Consequently, Suspect was arrested while the truck was recovered and obstruction cleared to enable free flow of traffic in the Area.
The police says the case is under investigation to ascertain circumstances surrounding the incident.
The Public whose relations are missing are enjoined to visit the hospital in order to identify whether victims are relatives please.