Boeing Quietly Unveils The World's Longest Passenger Plane — The Boeing 777X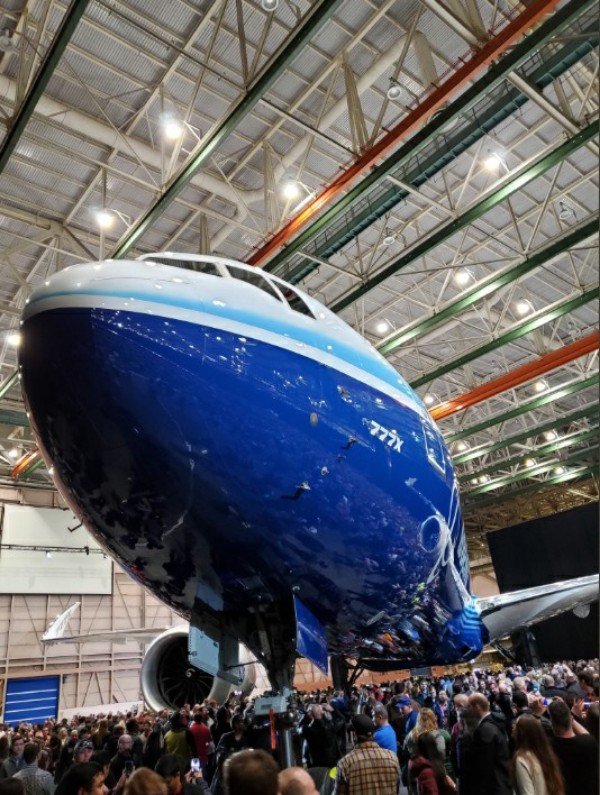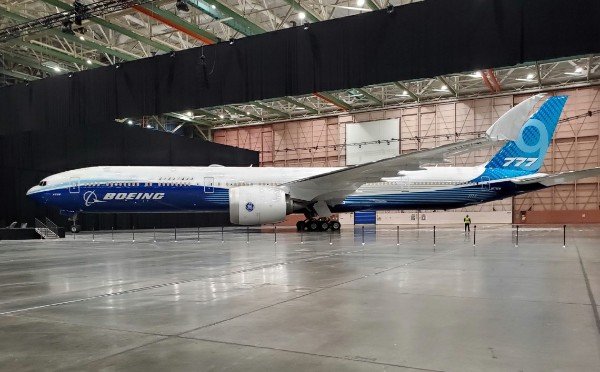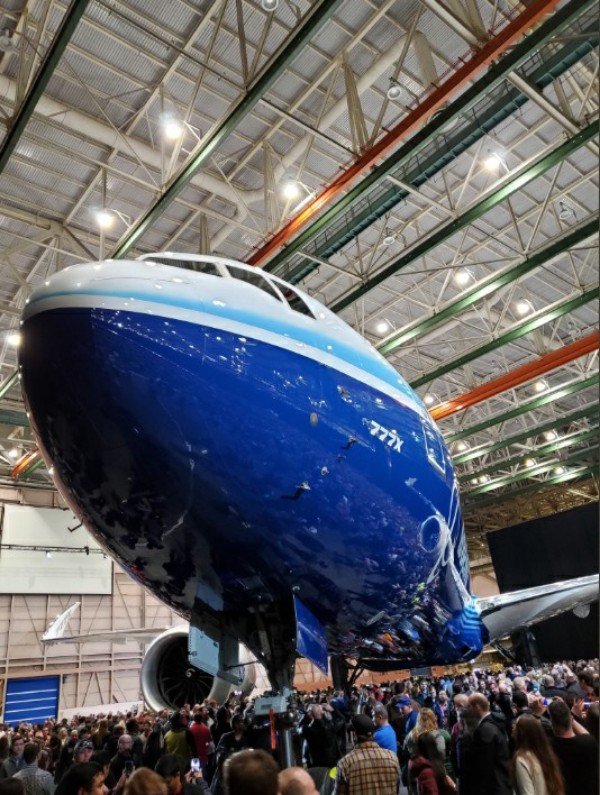 Boeing has unveiled its giant Boeing 777X to its employees in a low key event at Everett  Washington. The aircraft maker had planned to unveil the jetliner on Wednesday, but delayed the debut following the crash of its aircraft in Ethiopia.
The no-media event was simplified to respect the recent loss of Ethiopian Airlines Flight 302, a Boeing 737 MAX 8. These photos were taken by a Boeing employee and provided to Sam Chui.
At 252 feet, the 777X is Boeing's largest commercial aircraft.It is designed to replace the 747 series.It is so massive that the wings don't actually fit into normal airline gates at airports.Boeing has designed a totally new feature – folding wing tips.
The 777Xs massive engine is the biggest ever on a commercial aircraft and have a diameter bigger than the Boeing 737 Max series.
Boeing is building two models of the 777X family: the larger 425 seat 777X-9 that will fly 7527 nautical miles (13,940 km) on a 'single tank' and the longer range 777-8, which can seat 350 passengers and has a range capability of 11,645 nautical miles (21,570 km) .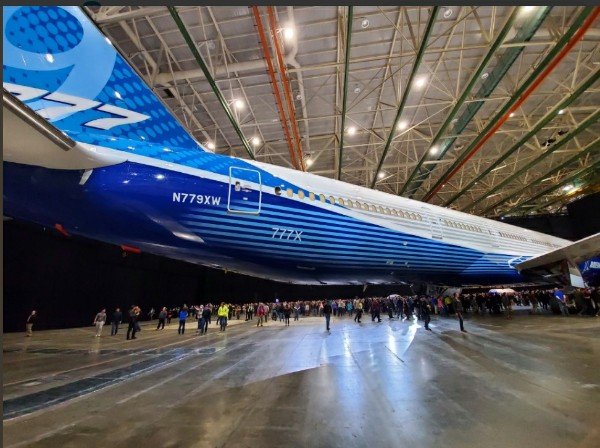 See how boeing wants to transform the new 777X aircraft into a ₦138b "Mansion In The Sky" private jet that comes with 5-star bedrooms,cinema,office,shower pods and bar here.
This particular launch model 777X-9 aircraft will undergo flight tests, and then will be repainted for Lufthansa late this year.
Other airlines that have ordered the 777X are Etihad Airways, Qatar Airways, Singapore Airlines, Cathay Pacific Airways, All Nippon Airlines and the British Airways.
The current orders for the Boeing 777X aircrafts is 53 for the longer range 777-8 version and 273 for the larger carbin 777-9 version.