Inside Boeing's New ₦138b "Mansion In The Sky" Private Jet That Comes With 5-star Bedrooms,Cinema,Office,Shower Pods And Bar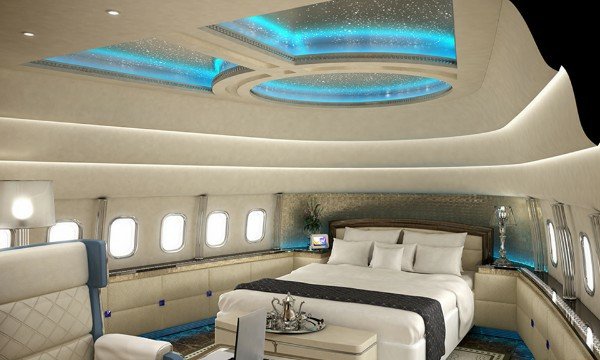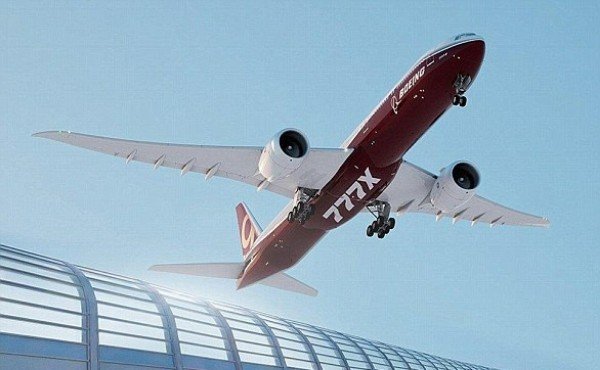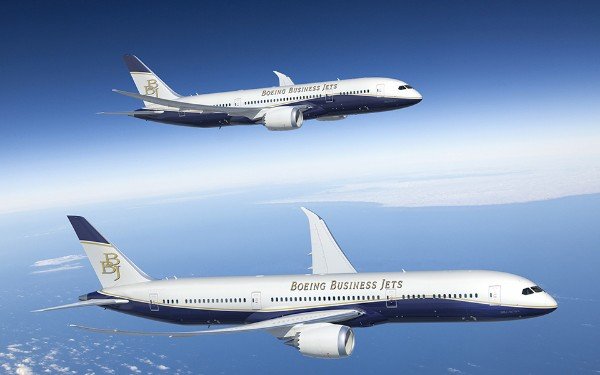 Boeing has launched the new BBJ 777X Boeing Business Jet model that is set to be most efficient twin-engine jet and the biggest passenger plane ever seen.
It can fly more than half way around the world on a full tank without stopping. The 350 and 425 passengers commercial versions were launched earlier in the year.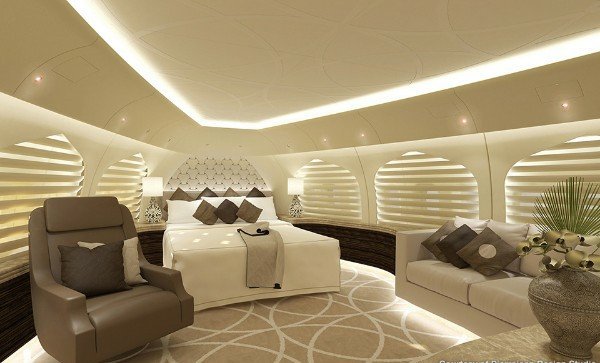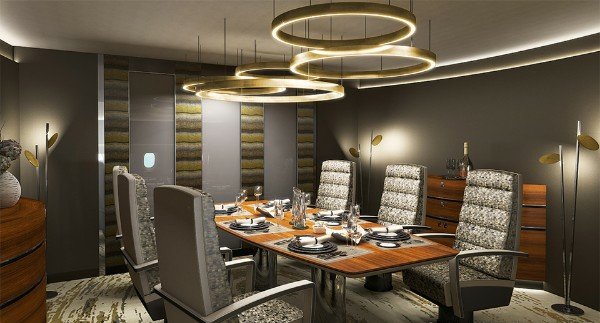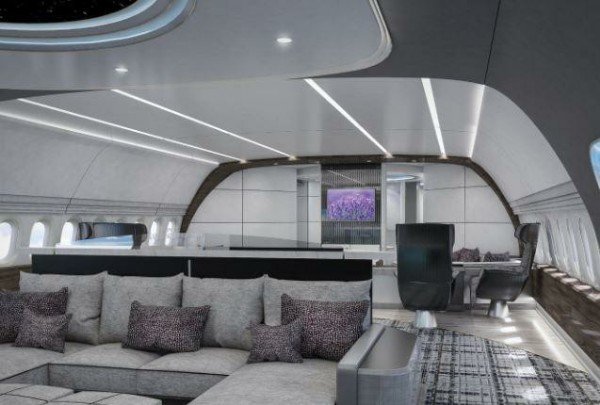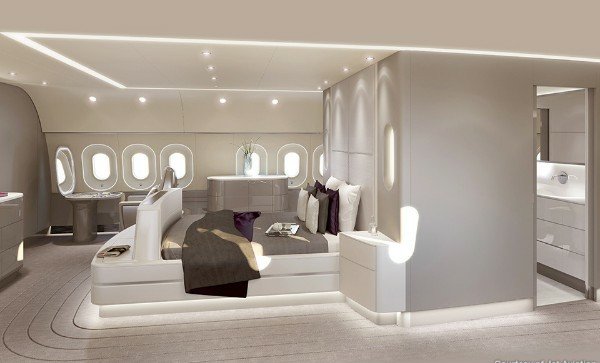 Boeing said customers can choose between the BBJ 777-8 and BBJ 777-9 versions of the Jets,with the BBJ 777-8 offering the longest range of 11,645 nautical miles (21,570 km) while the BBJ 777-9 (equipped with the most efficient twin-engine jet in the world) will have a larger cabin .
Head of Boeing Business Jets said:
"Our most exclusive customers want to travel with the best space and comfort and fly directly to their destination. The new BBJ 777X will be able to do this like no other airplane before it, redefining ultra-long range VIP travel"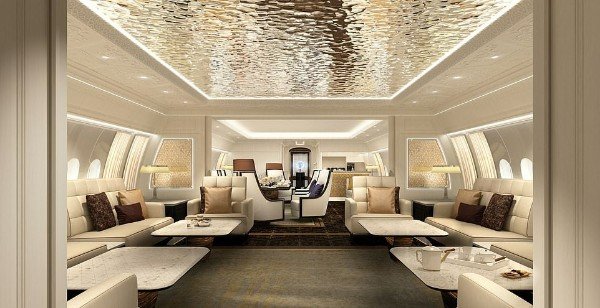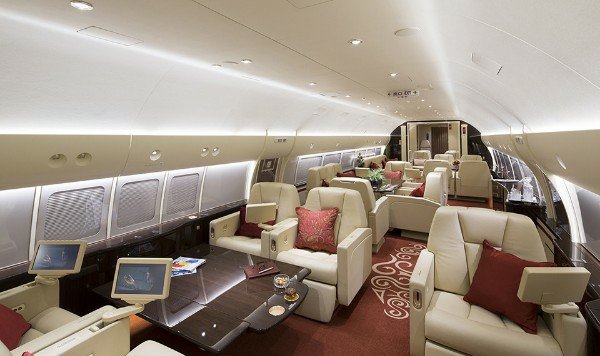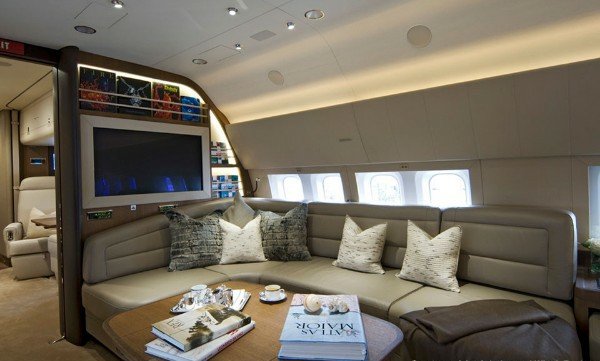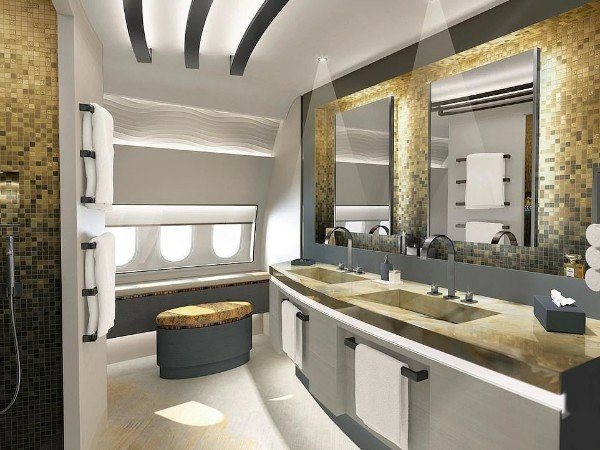 Boeing Business Jets also revealed interior concepts from three leading interior design firms to demonstrate how the new BBJ 777X spacious cabin can be transformed to suit the tastes of any VIP customers like the Bill Gates and Dangotes .
Inside the flying mansion includes luxury interiors that cost as much as the aircraft itself ,like the master suites, stylish interior design ,Conference room, space for 43 passengers plus a crew of 11,handcrafted ceilings,a game and cinema area, dressing area,shower,an office,private work spaces and a three guest bedrooms.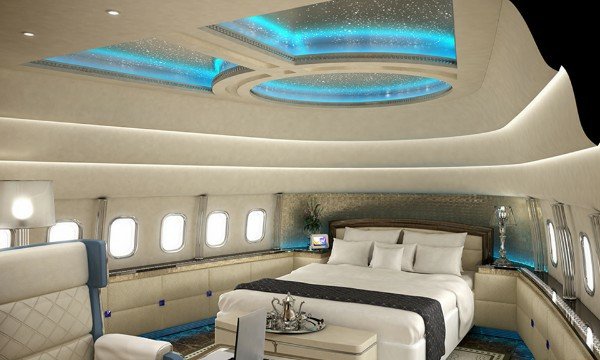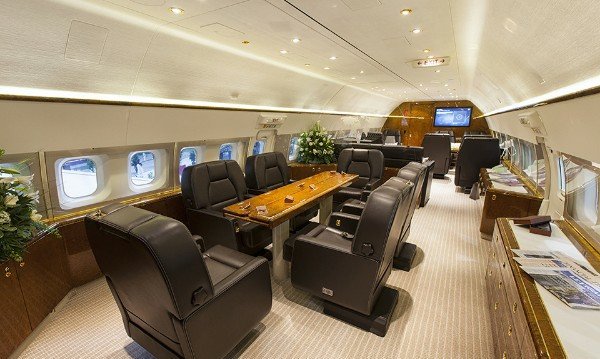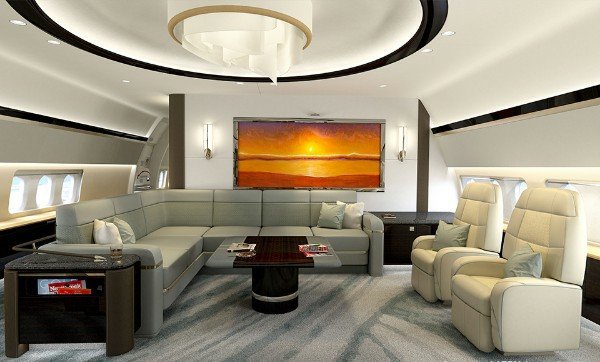 This 777X Boeing Business Jet model opens up almost unlimited interior design options to ensure ultimate comfort for long distance travel.
The new BBJ 777X jets are powered by the GE9X high-bypass turbofan aircraft engine. It also comes with a new folding wingtip so that it can fit into airports
What Do You Think?