Inside The World's Only Private Boeing 787 Dreamliner That Cost N27m Per Hour To Hire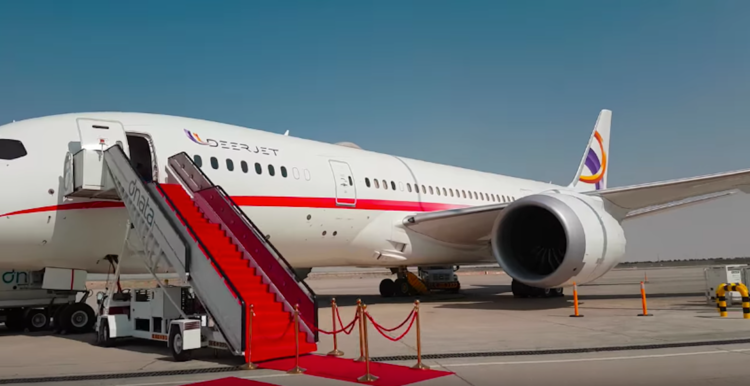 The commercial Boeing 787 Dreamliner aircraft can usually carry between 240 and 335 passengers but the purpose of this special model is a little bit different.
This insanely luxurious private jet has been fully renovated to include market-leading technological innovations, including remote-controlled blinds and furniture, dimmable lighting, and an extra spacious shower.
It also comes with high-tech amenities, a master bedroom, and enough room for 40 people, is truly one-of-a-kind – and it cost an estimated £230 million to produce.
This commercial-aircraft-turned-private-jet is the only one of its kind and costs around N27m (£55,800 or $74,000) an hour to hire.
1)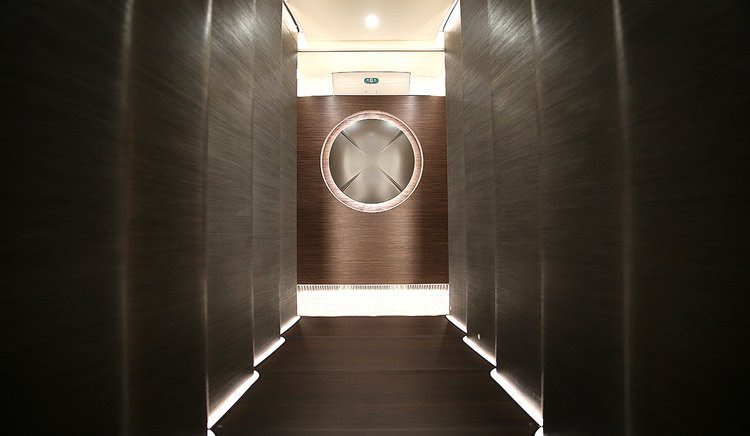 Passengers enter the plane into a "lobby" which leads to a dark wood-panelled corridor.
2)

The lounge has a capacity of 16 travellers thanks to its collection of lazy boy armchairs, chaise longs, sofas, and even a bean bag.
3)

The main lounge also features two large dining tables which can be laid for early evening drinks, afternoon tea, or an entire feast rustled up by the onboard private chef.
4)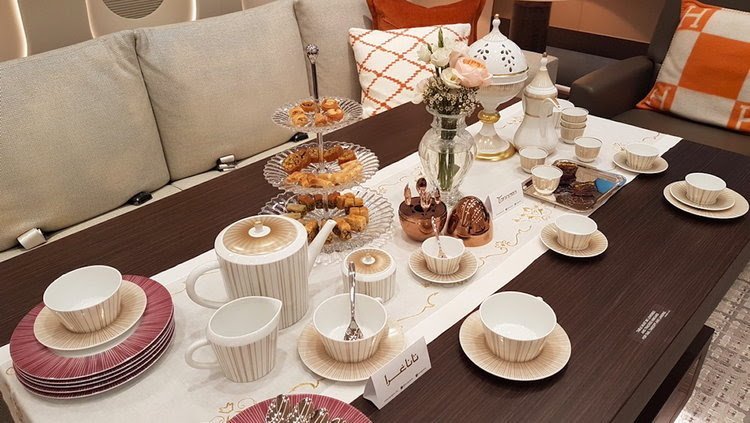 Top of the range tableware – including hand-cut glass decanters and vases and bone china – can be laid out for any occasion.
5)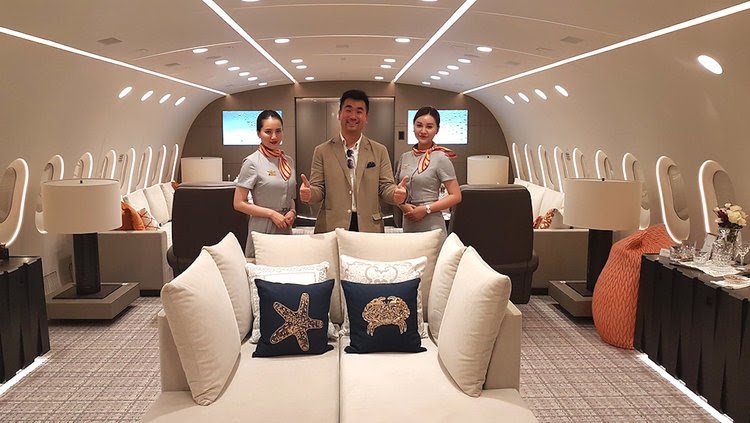 There are also three wide-screen TVs in the lounge and dining area.
6)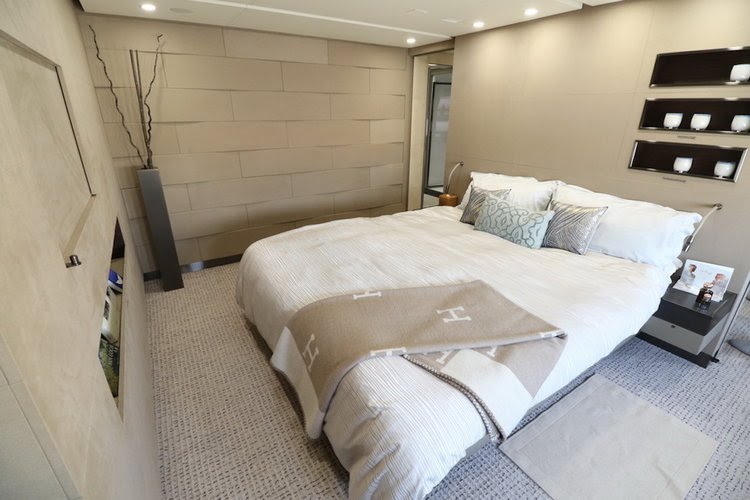 Peeling off from the lobby towards the front of the plane, you'll find a fully enclosed, totally private master bedroom featuring a super-king double bed and a 42-inch TV.
7)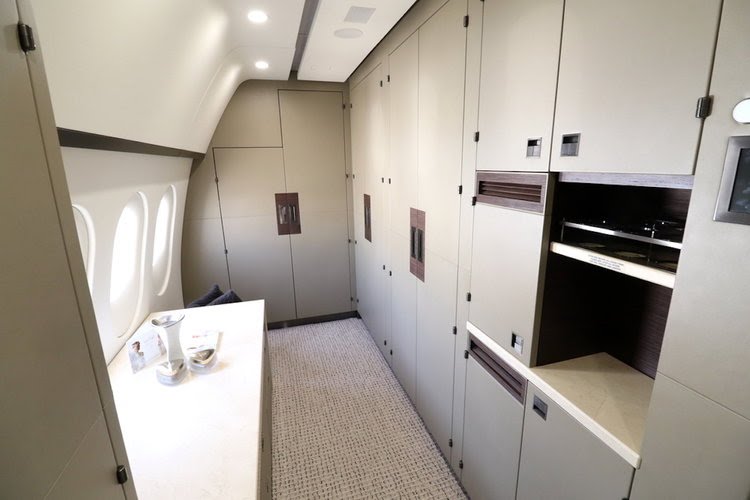 The master bedroom even has its own stone-clad "master washroom," featuring a spacious shower and dual-sink vanity.
8)

18 business class seats with their own amenities (and plenty of leg room) can be found at the back of the plane for additional guests.
Source businessinsider