Tesla Model X Spotted On Nigerian Road (Photos & Video)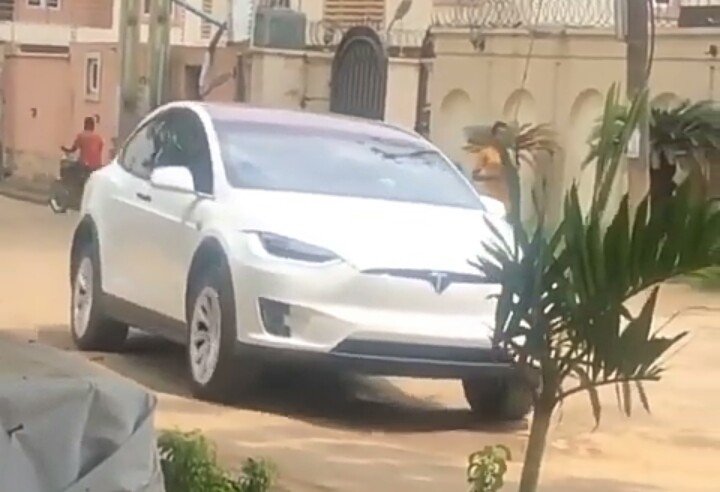 Tesla Model X Spotted On Nigerian Road.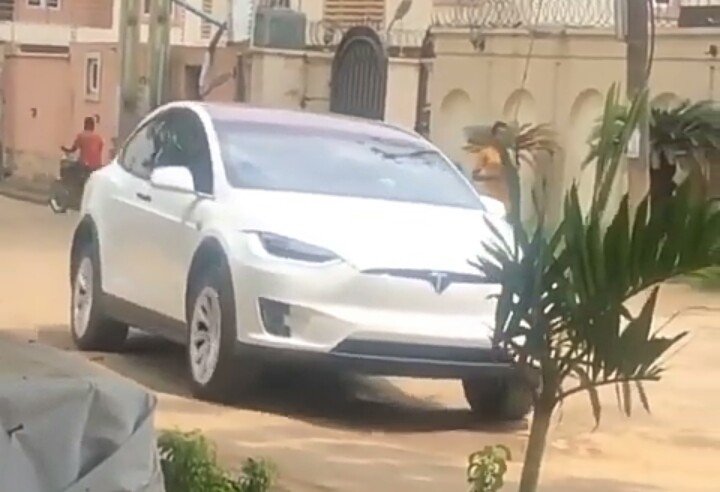 The Tesla Model X is one of the electric vehicles produced by Tesla Motors. Tesla specializes in the production of just electric   vehicles and has no business with combustion engines.
The Tesla Model X, which is a mid-size luxury SUV was spotted on Nigerian road.
The production of the Tesla Model X started in 2015 and the first delivery was also in 2015.
As simple as this car looks on the outside, it's quite expensive. The owner spent millions of Naira to land this car in Nigeria. The 2016 model is about N30 million whereas the 2019 model is N50 million.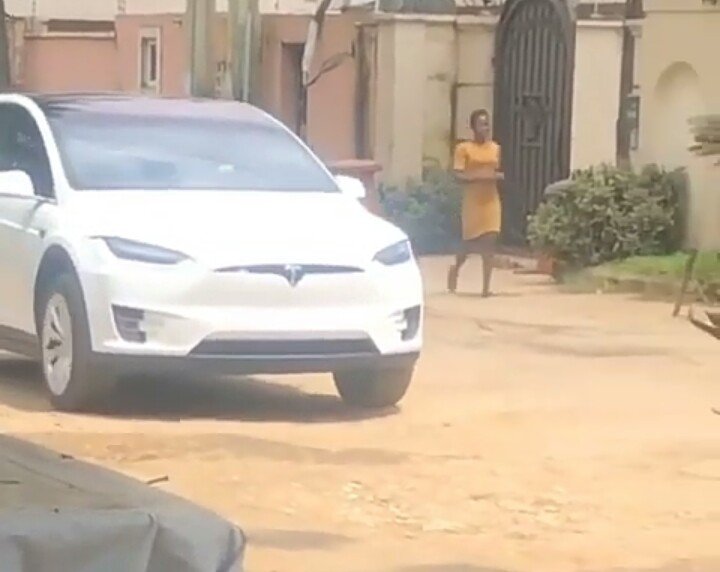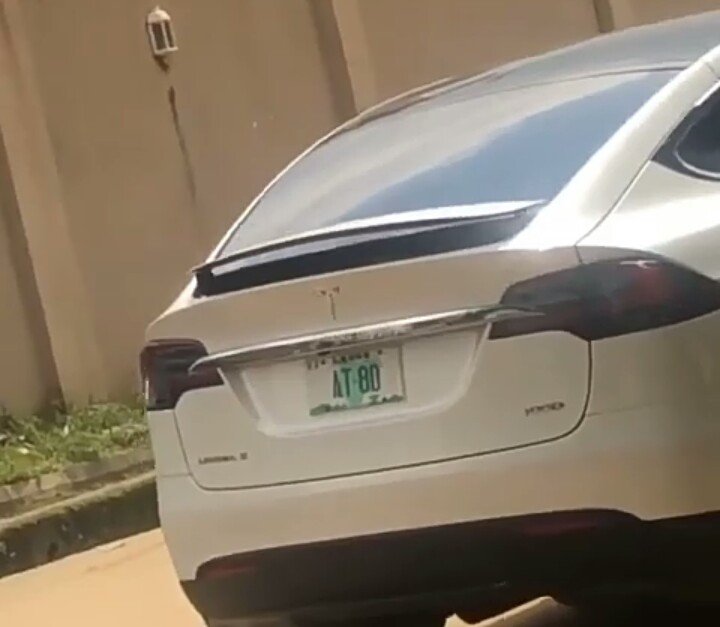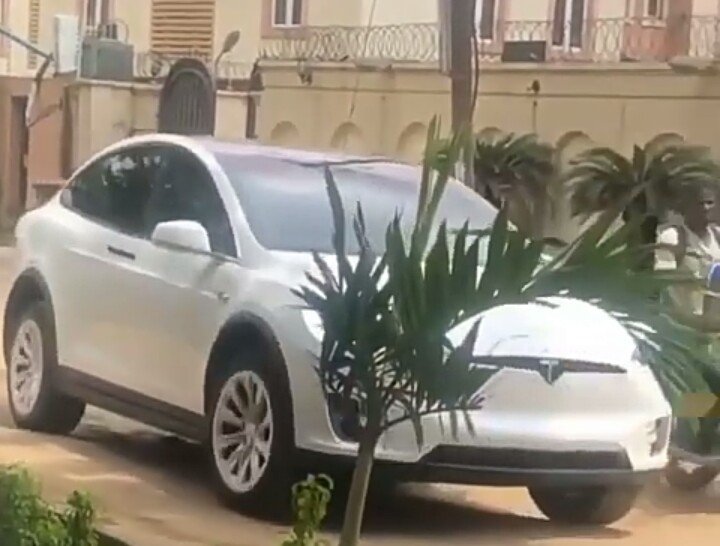 Watch the video below;
The Model X uses two electric motors to power the All-Wheel-Drive system. One for the front wheels and the other for the rear wheels. The electric car has comfortably seats for up to 7 adults and good storage room. It can travel for 528 kilometers on full charge. This makes it the longest electric range of any sports utility vehicle on road.
It is also one of the safest SUVs ever made. The body, chassis, restraints and battery technology provide a very low probability of occupant injury.
In 2018, the Tesla Model X set the Guinness World Record for towing a Boeing 787-9 Dreamliner.
Video credit: Cartalogs [Instagram]