Tesla Vehicles Can Now Automatically Detect A Fault And Order Parts For Fixing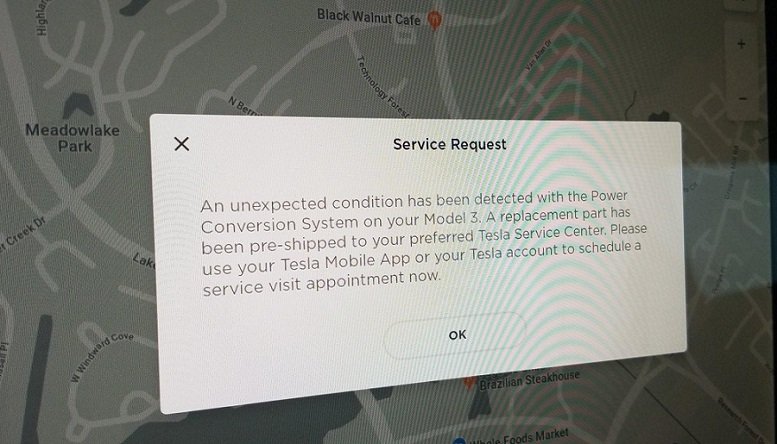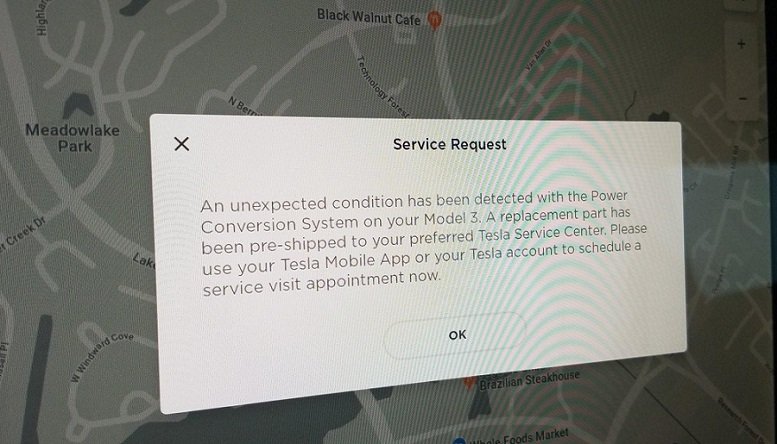 One thing that has always made Tesla standout, is their innovative approach to everything they do.
Tesla vehicles can now diagnose themselves, detect any repair or maintenance that needs to be done, and automatically pre-order the parts for repairs if required.
Earlier this year, Elon Musk stated that one of his major priorities is improving service operations, and he has kept to his word.
Tesla has announced some updates including a feature that can also detect if your car is going to stop, and a call is placed through to a tow company and a loaner vehicle("identical spare vehicle", you can drive till your vehicle is fixed) comes with it too.You can also decline the request , if you think it's not necessary.
A Model 3 owner posted this on twitter :
Cars sometimes develop faults, all makes of car. But a car that self-diagnoses and issue, pre-orders the necessary parts, then lets you know, well that is both cool and incredibly efficient!

Thanks to @MP3Mike on TMC for the image (source unknown) pic.twitter.com/Wdhz7fb00n

— Lycanthrope (@AskDrStupid) May 4, 2019

The text in the image reads:
"An unexpected condition has been detected with the Power Conversion System on your Model 3. A replacement part has been pre-shipped to your preferred Tesla Service Center. Please use your Tesla Mobile App or your Tesla account to schedule a service visit appointment now."
Tesla confirmed this feature:
"Our cars can keep tabs on certain components to let you know if they need replacing and order parts ahead of your next service visit."
What do you think ?